Selected works 2020-2023
An Experience of a Transparent Veil of The Gargoyles Intuitive Ability of Perception, 2023.
Linoprint 121 x 185 cm.
Installed with large iron nails at group exhibiton Exhibit A at Govan Project Space, Glasgow Scotland 2023.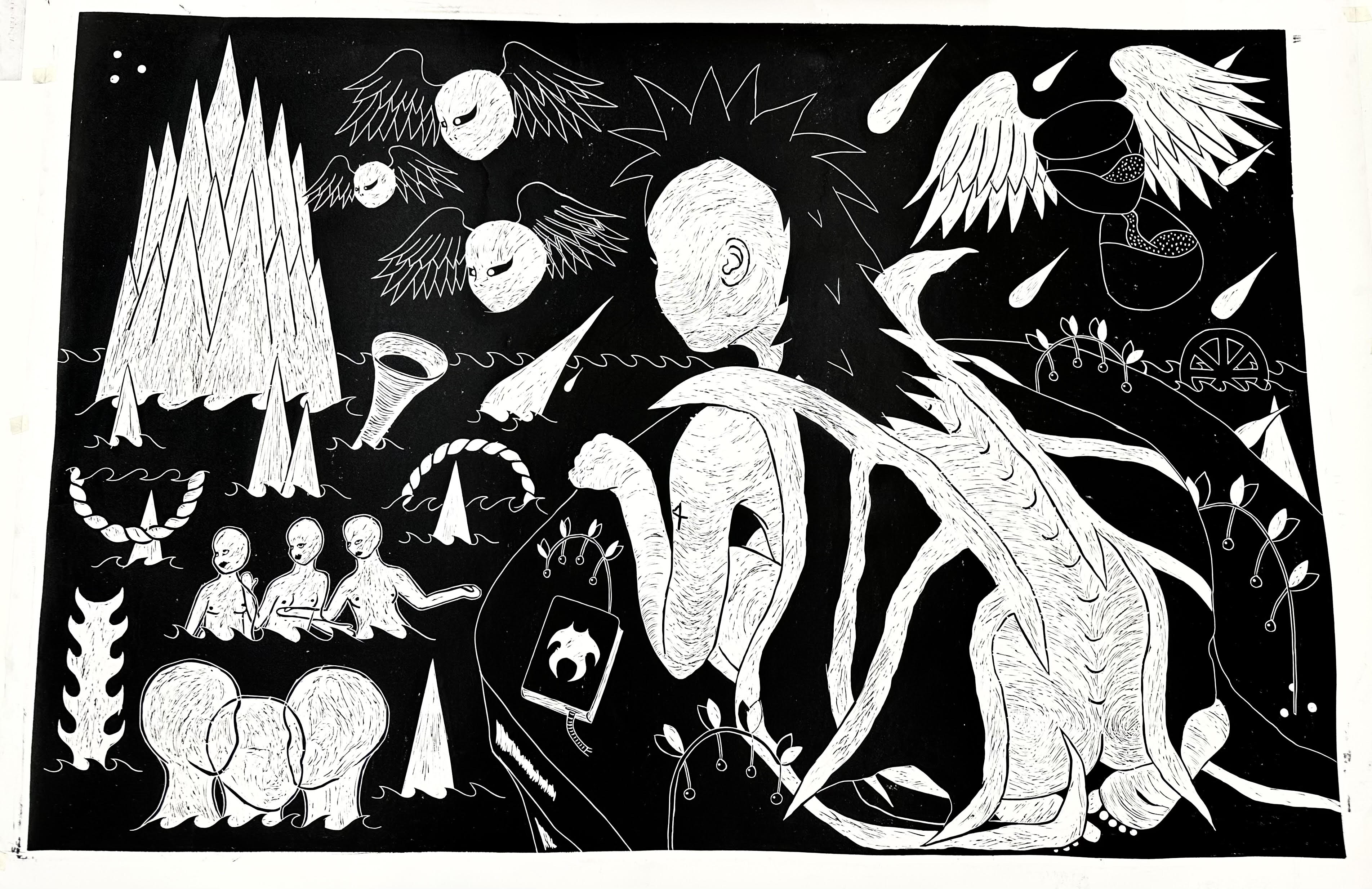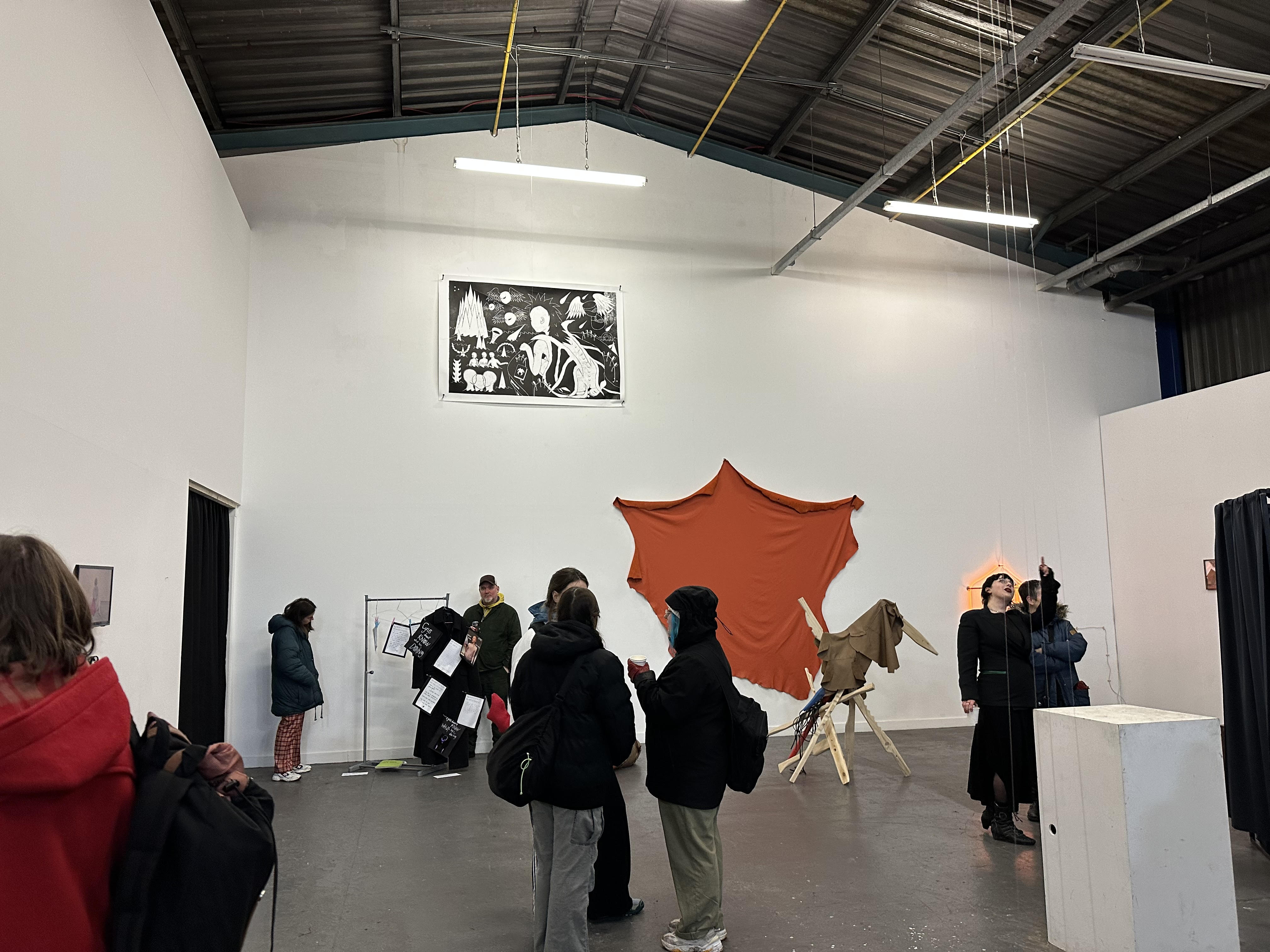 Details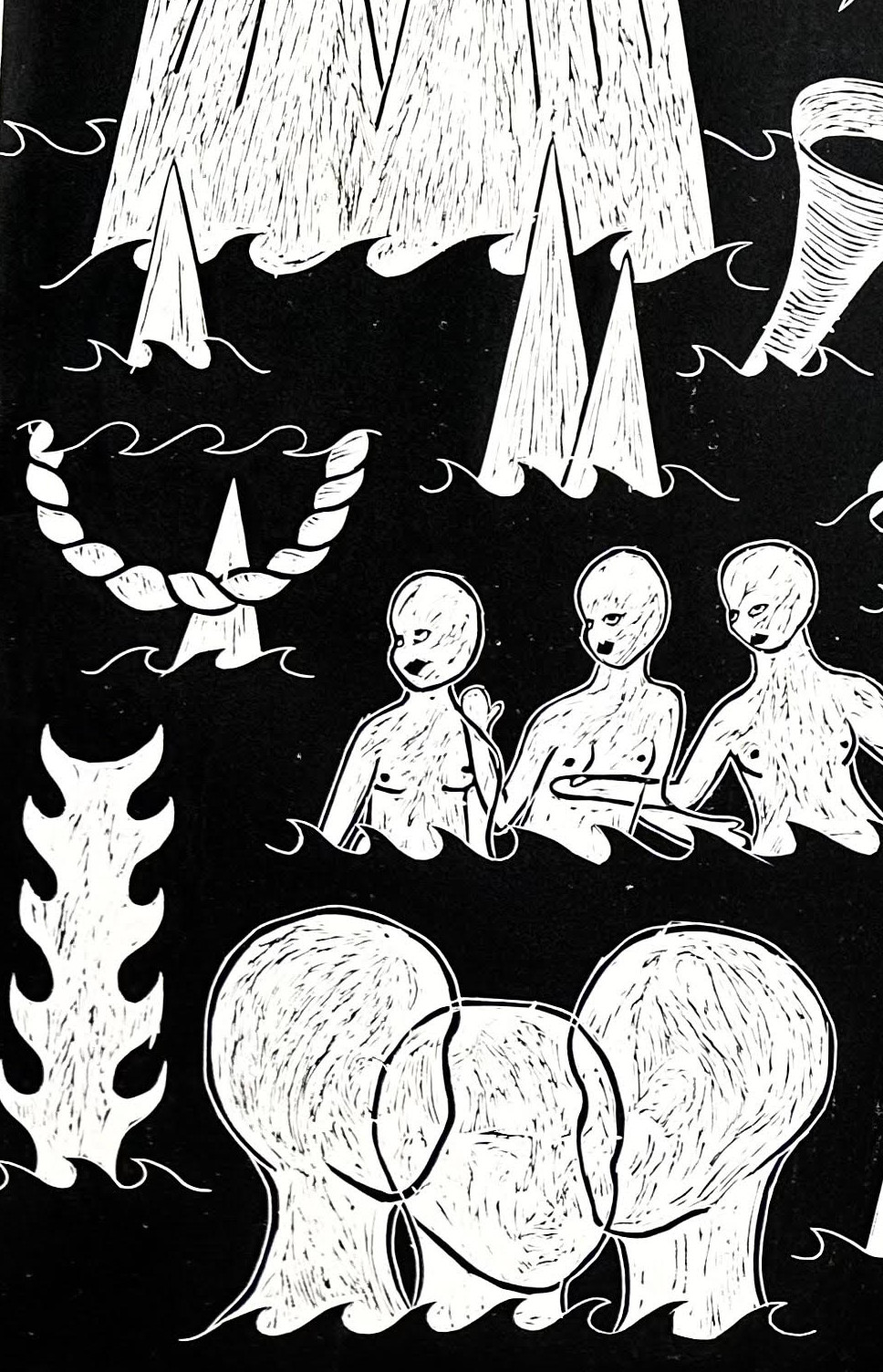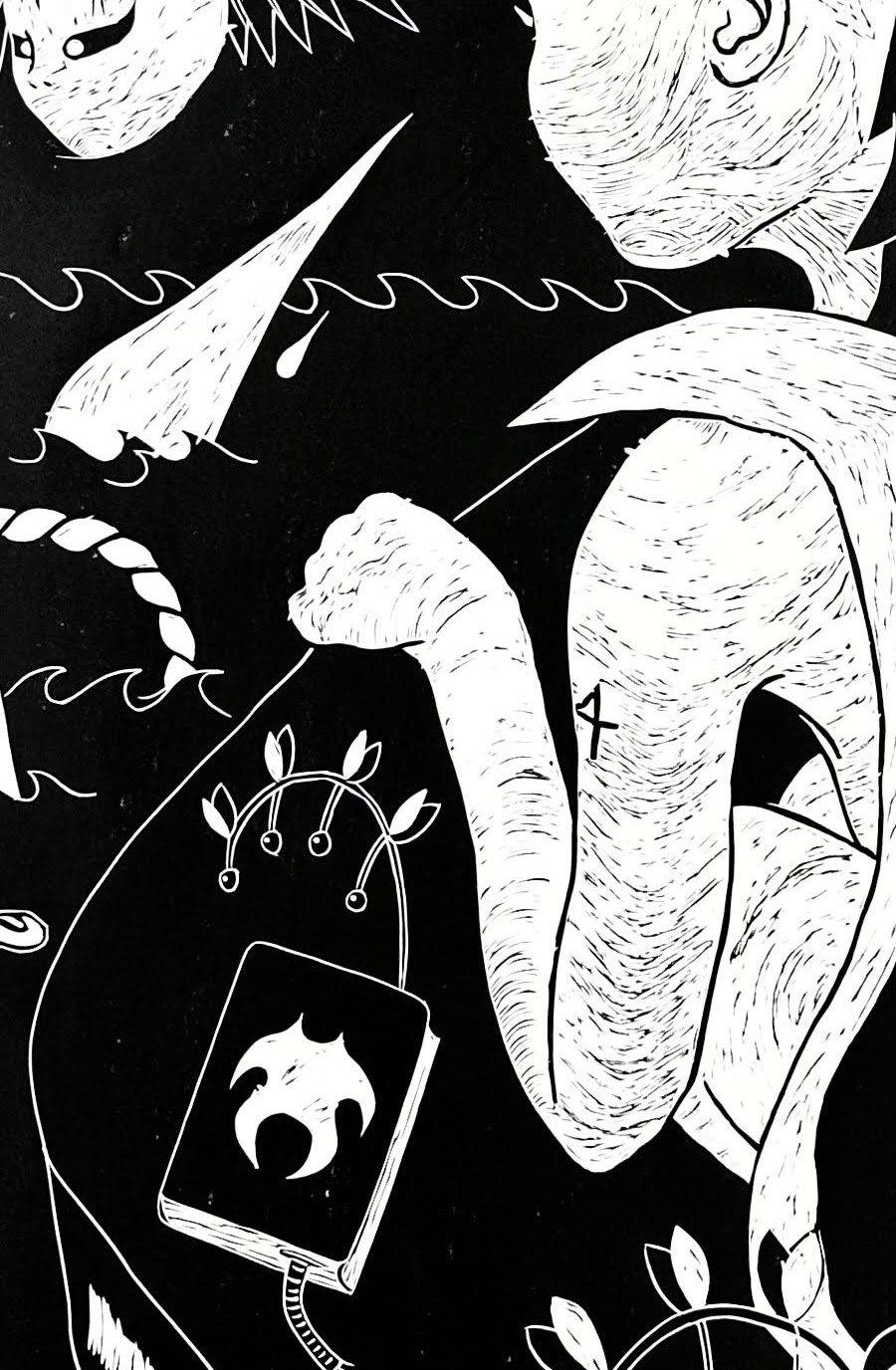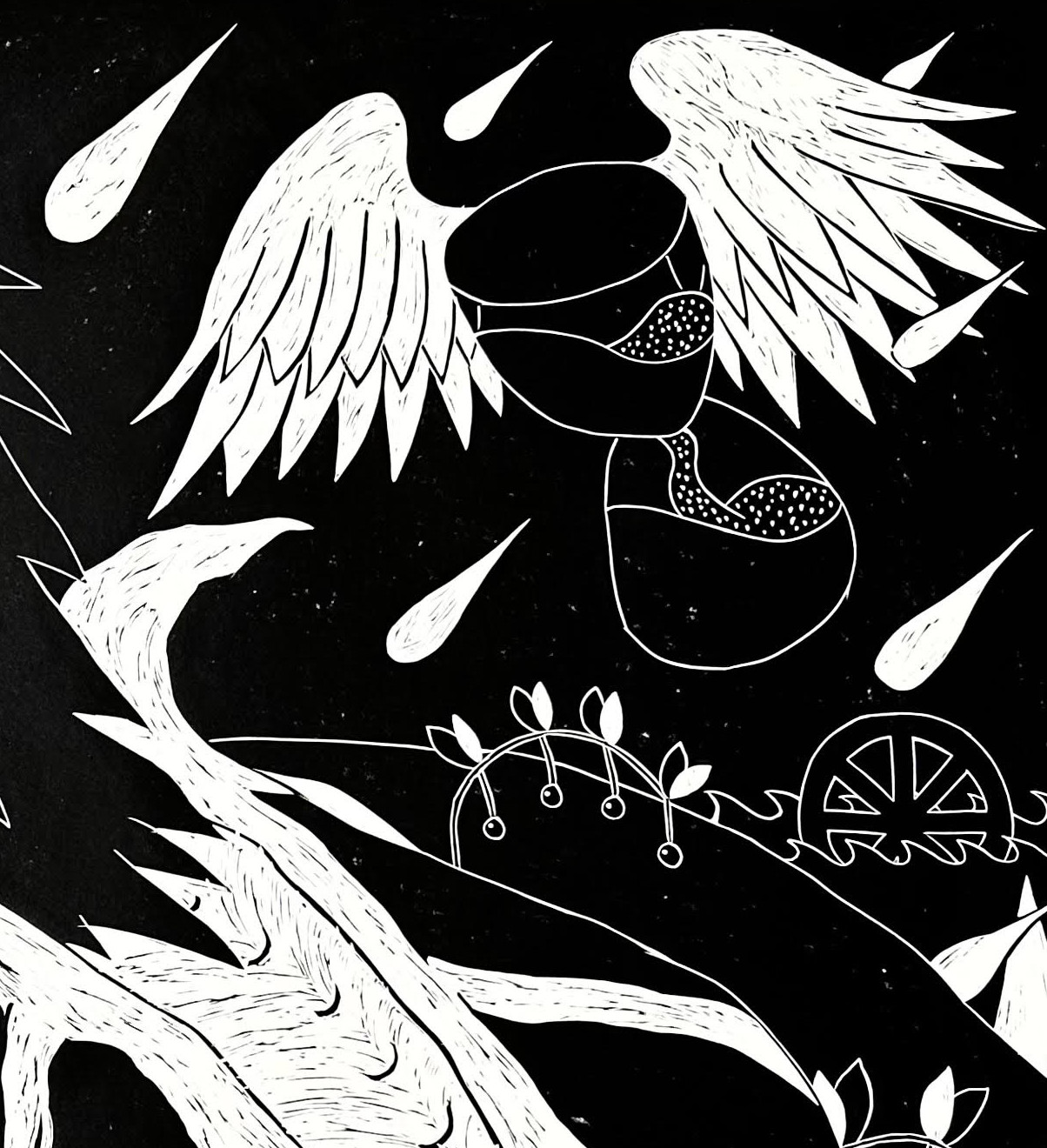 Vederkvægelsen, 2022.
Triptych of linoprints 112 x 106 x 2 cm.
Installed on table with white cloth.
Edition of 6.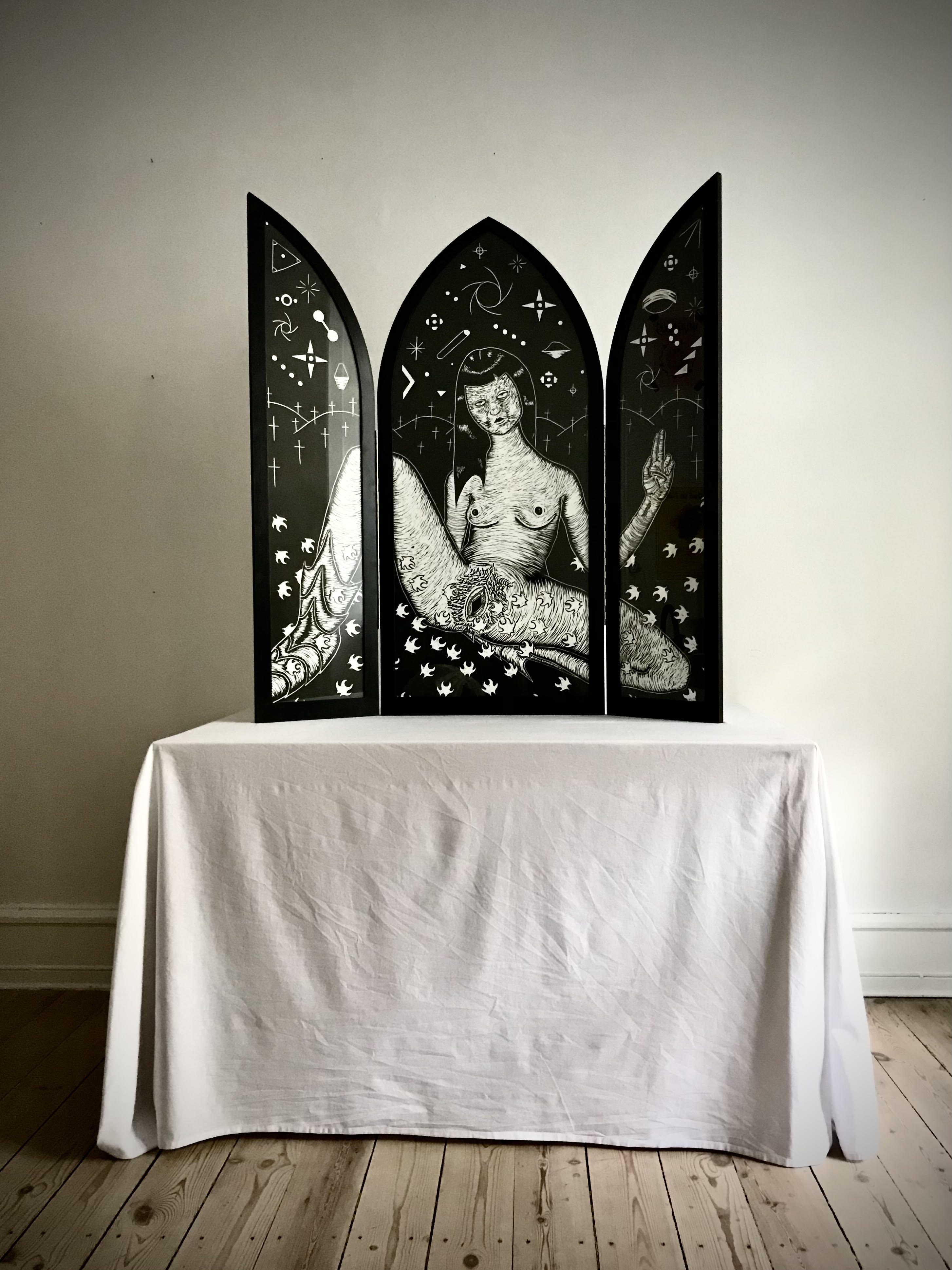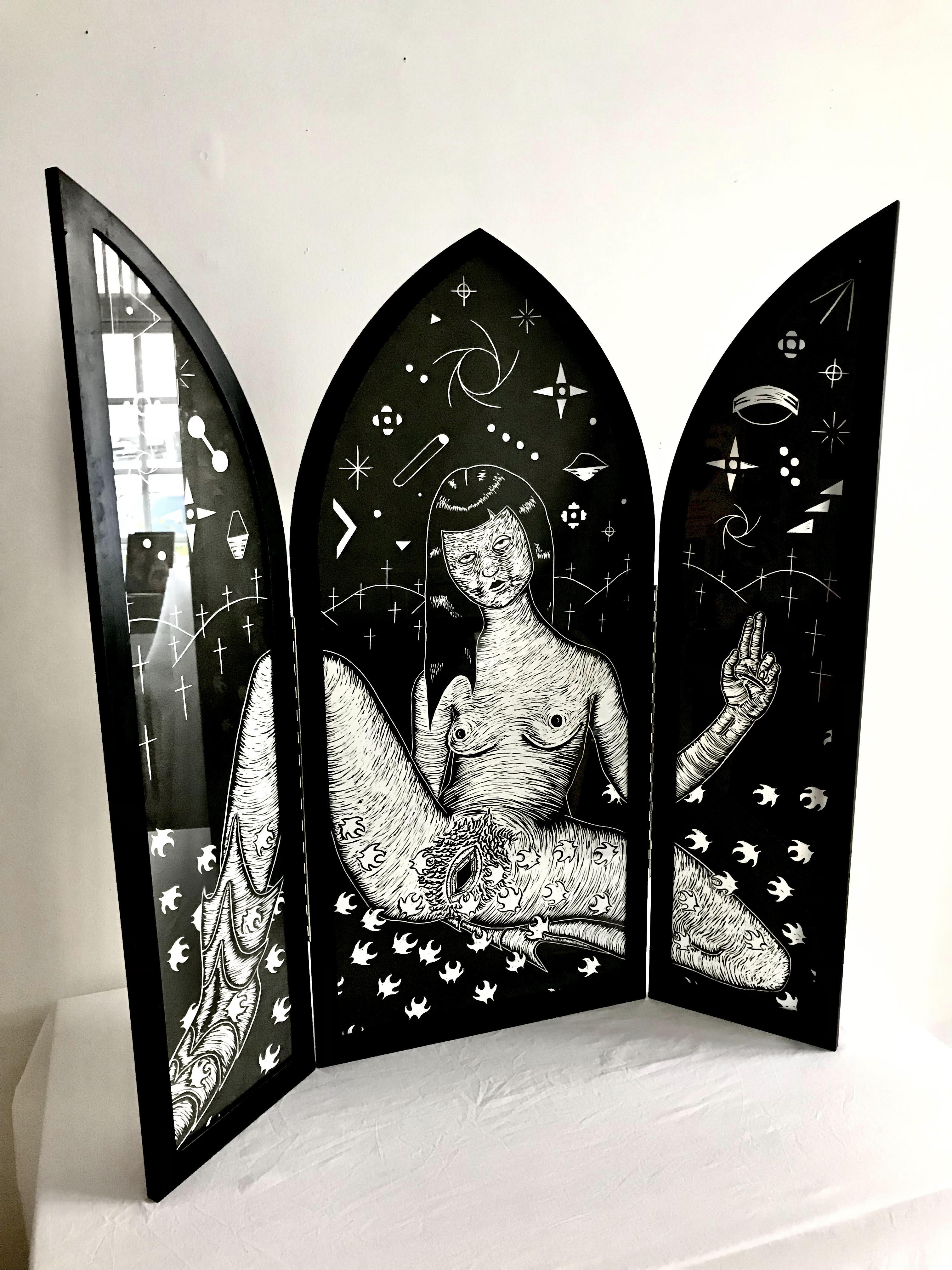 Detail



Detail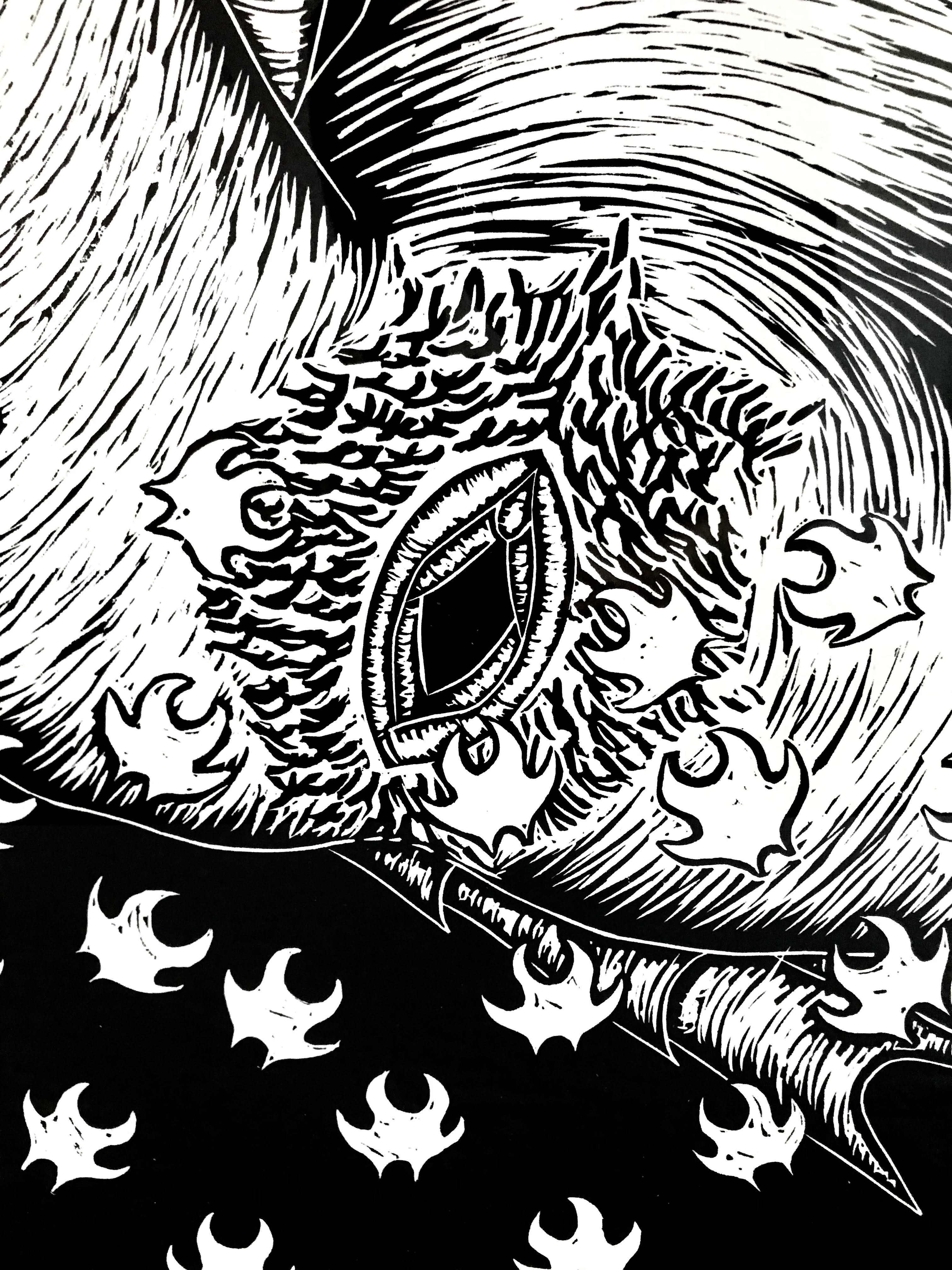 Disturbance of Carnal and Biotic Simulation, 2021.

Triptych containing linoprints each of 42 x 59 cm. Limited edition of 6.
The work includes quote by scottish comicbook writer Grant Morrison: "Sometimes you wonder, in an interconnected Universe, who's dreaming who?" (Grant Morrison, Animal Man, Vol. 2: Origin of The Species).

Selected for Kunstnernes Påskeudstilling, Kunsthal Aarhus 2022.
KP 2022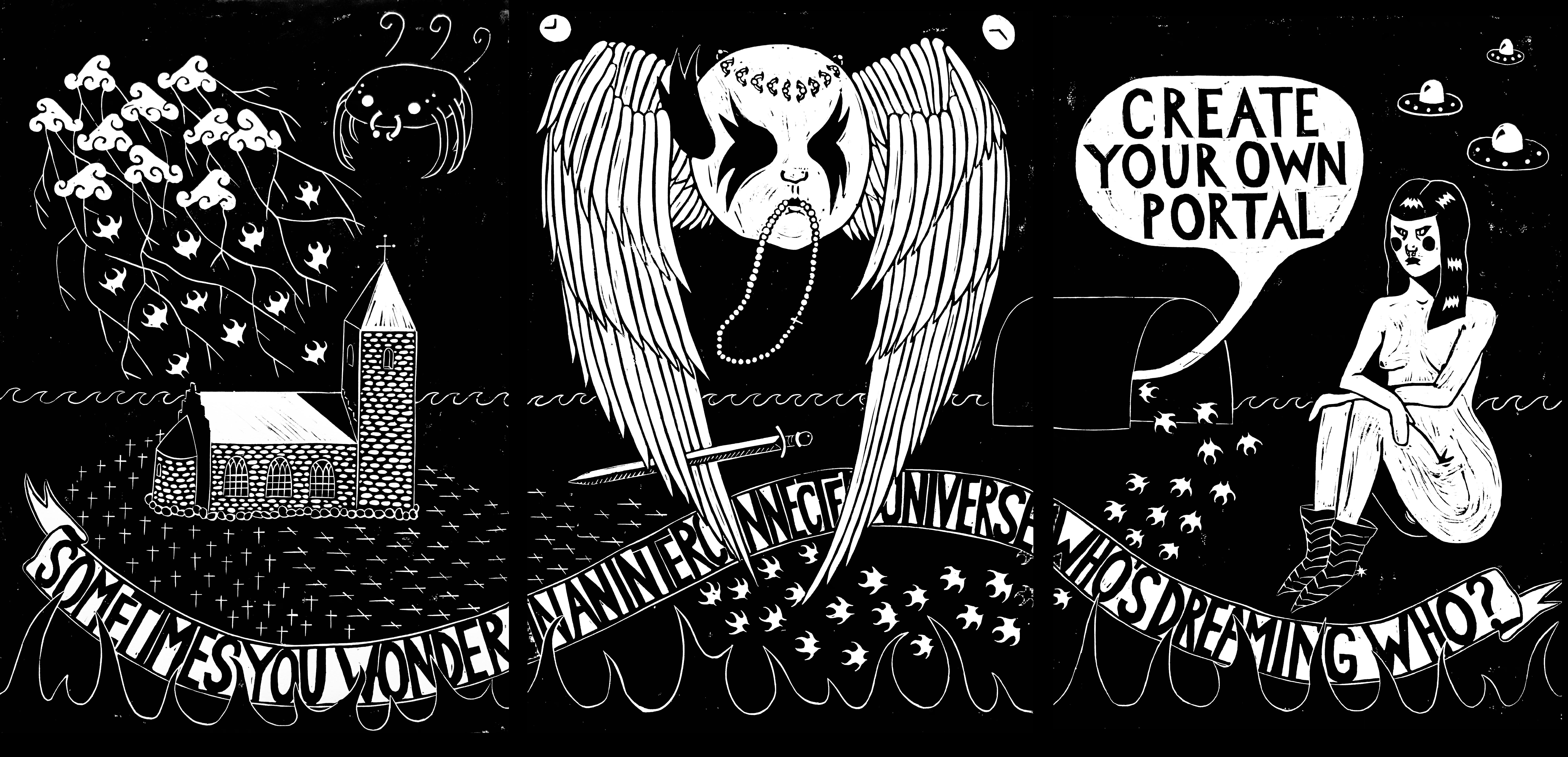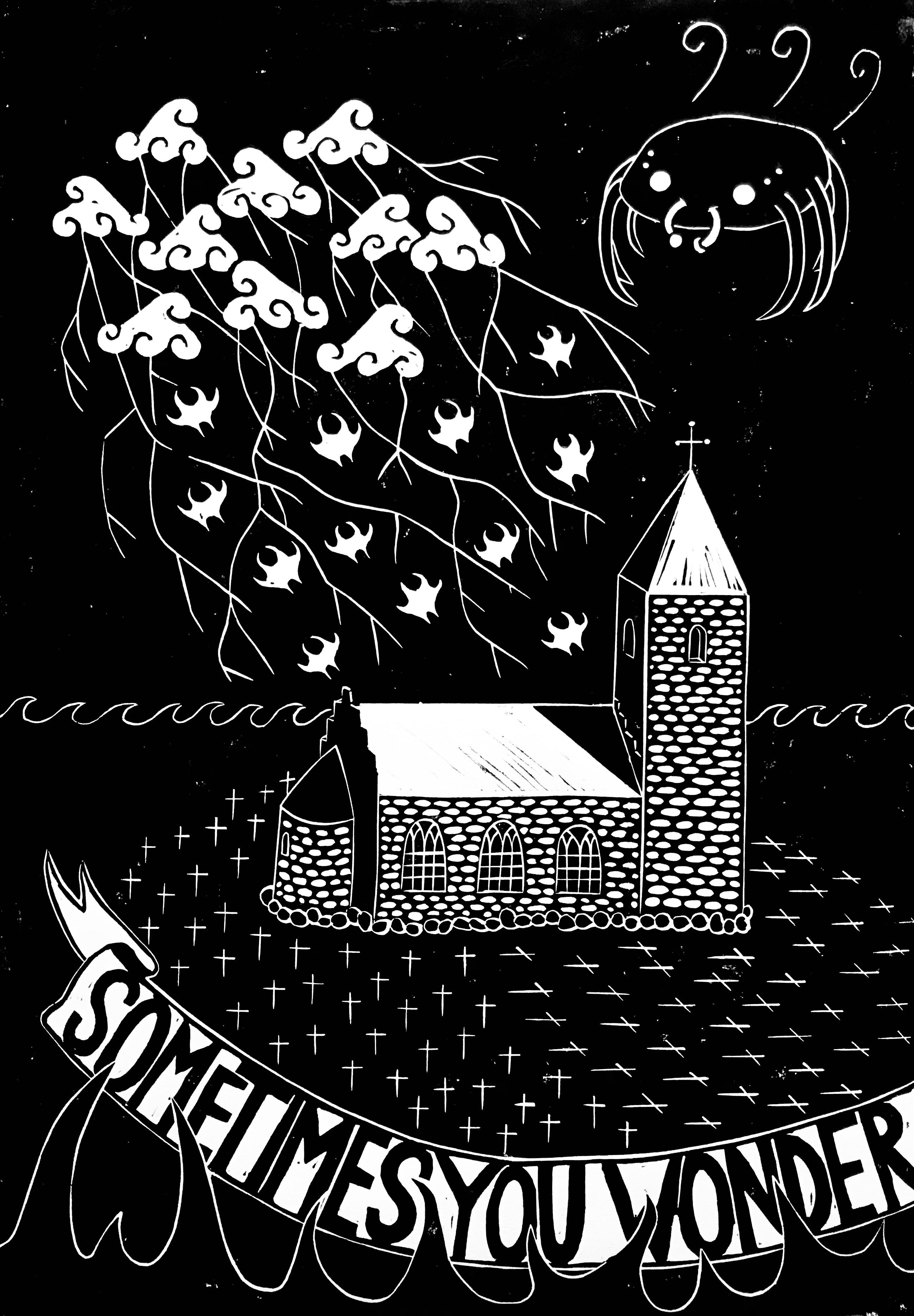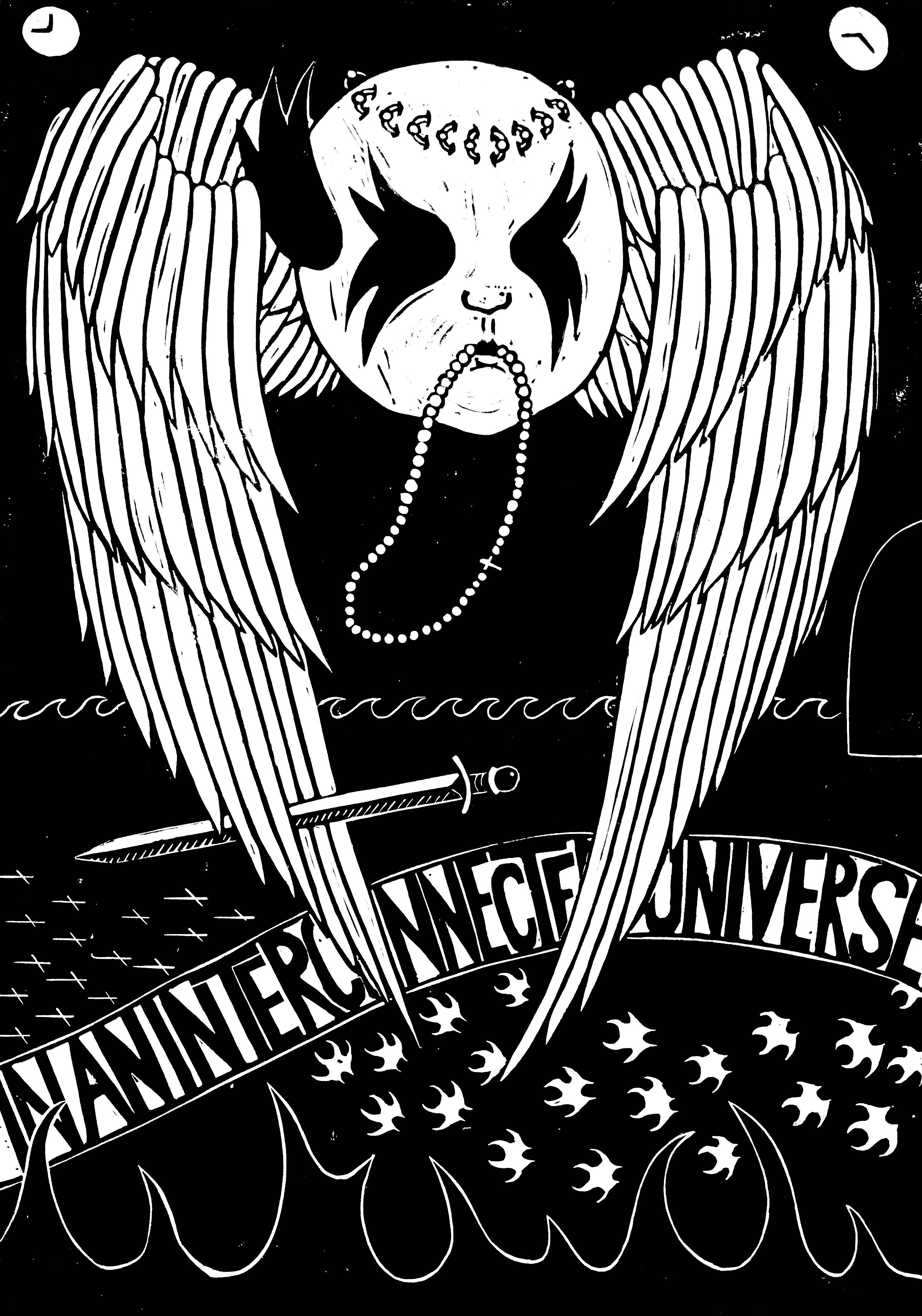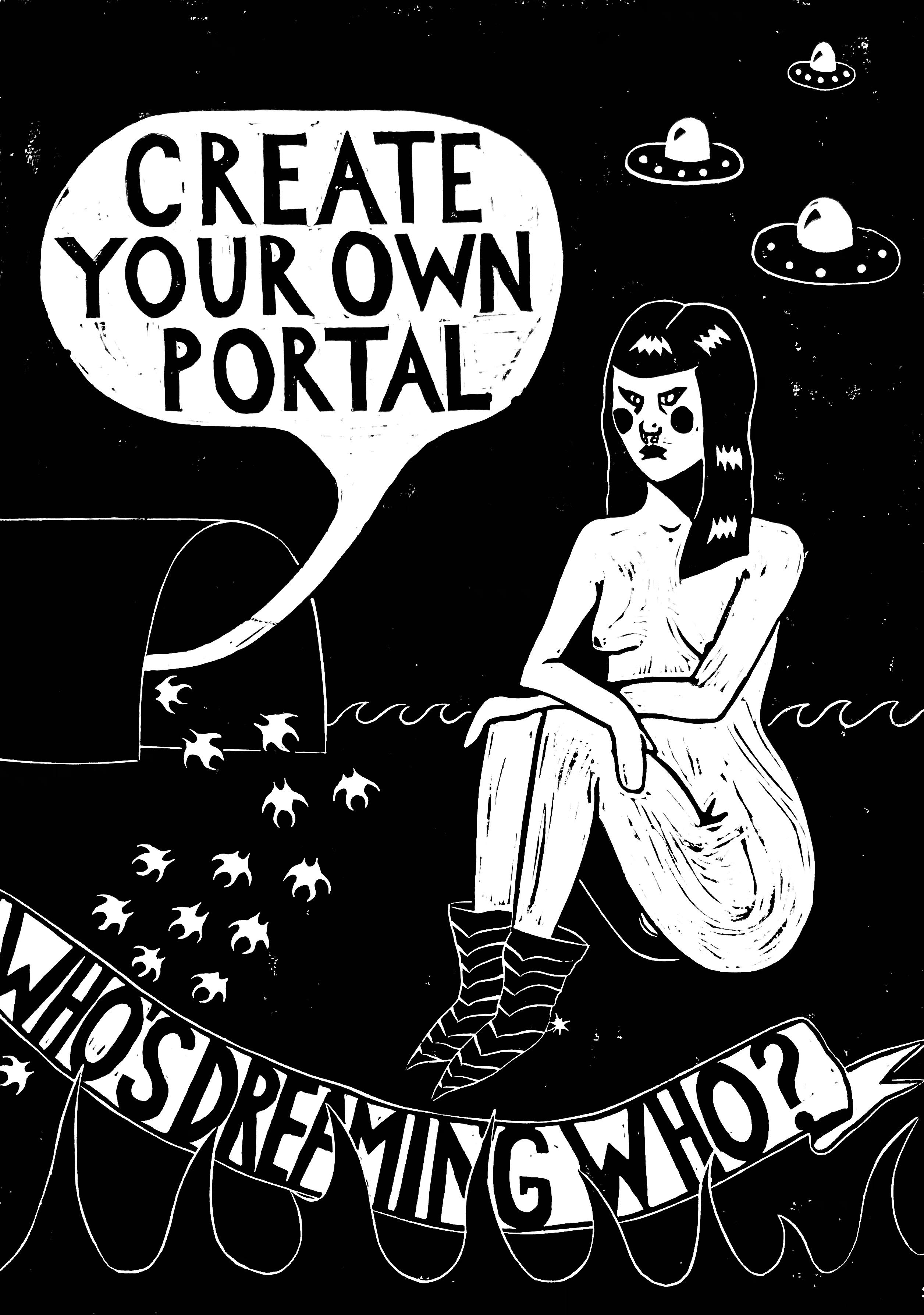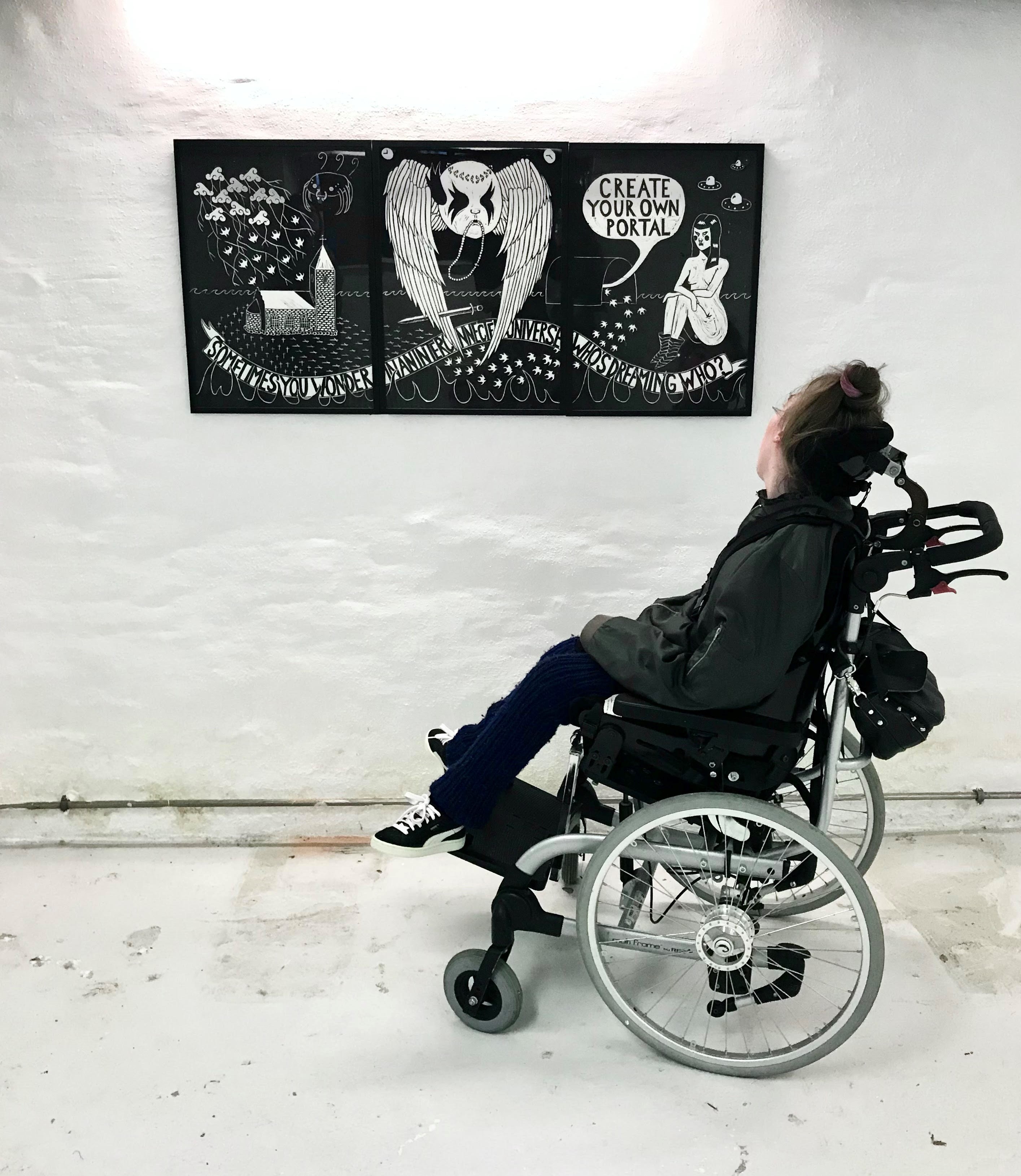 Fucking Harvest, 2021

Linoprint 30 x 42 cm. nailed to black wooden cross. Installed on field near a tumulus, in the western part of the danish island Lolland.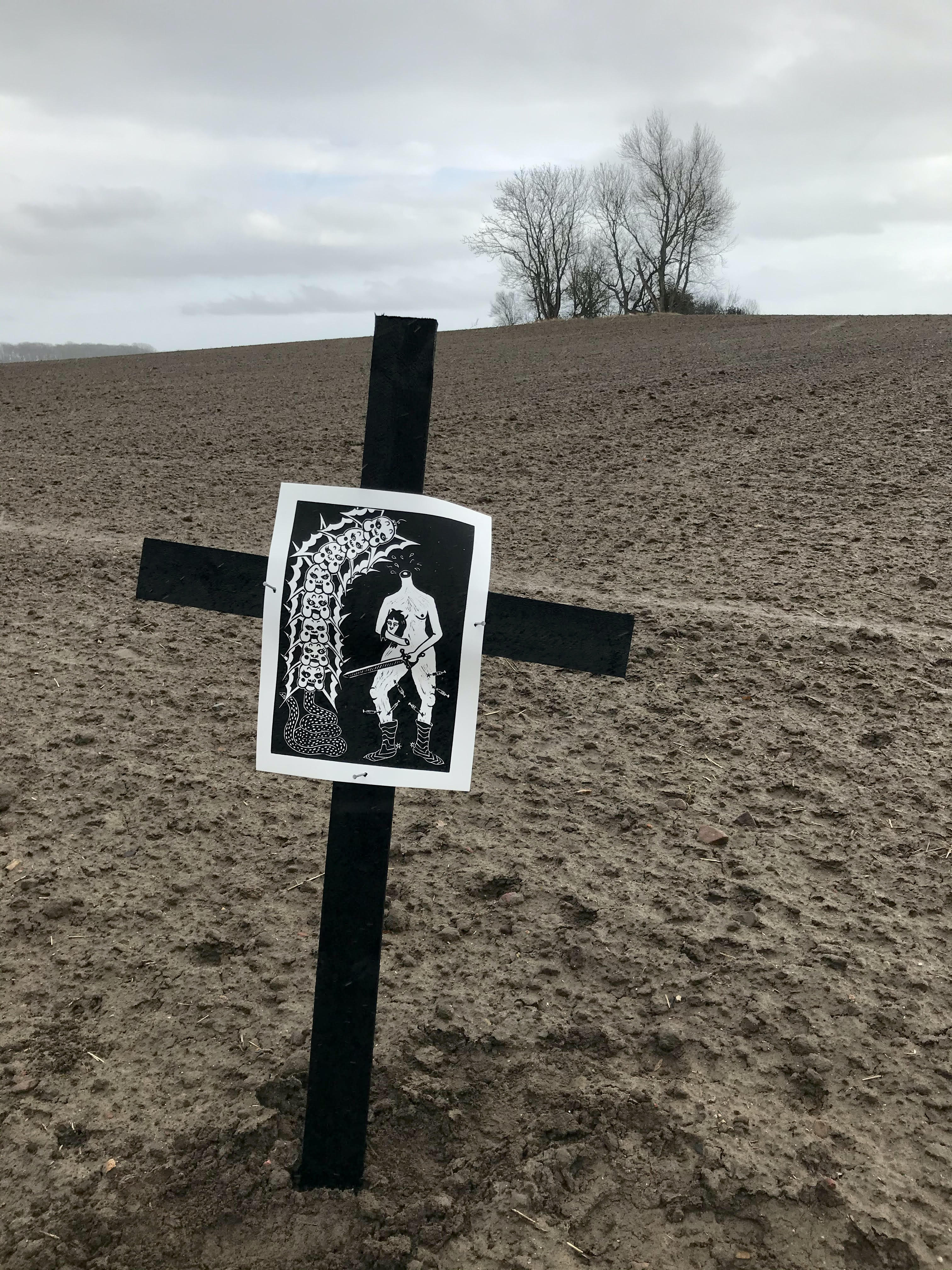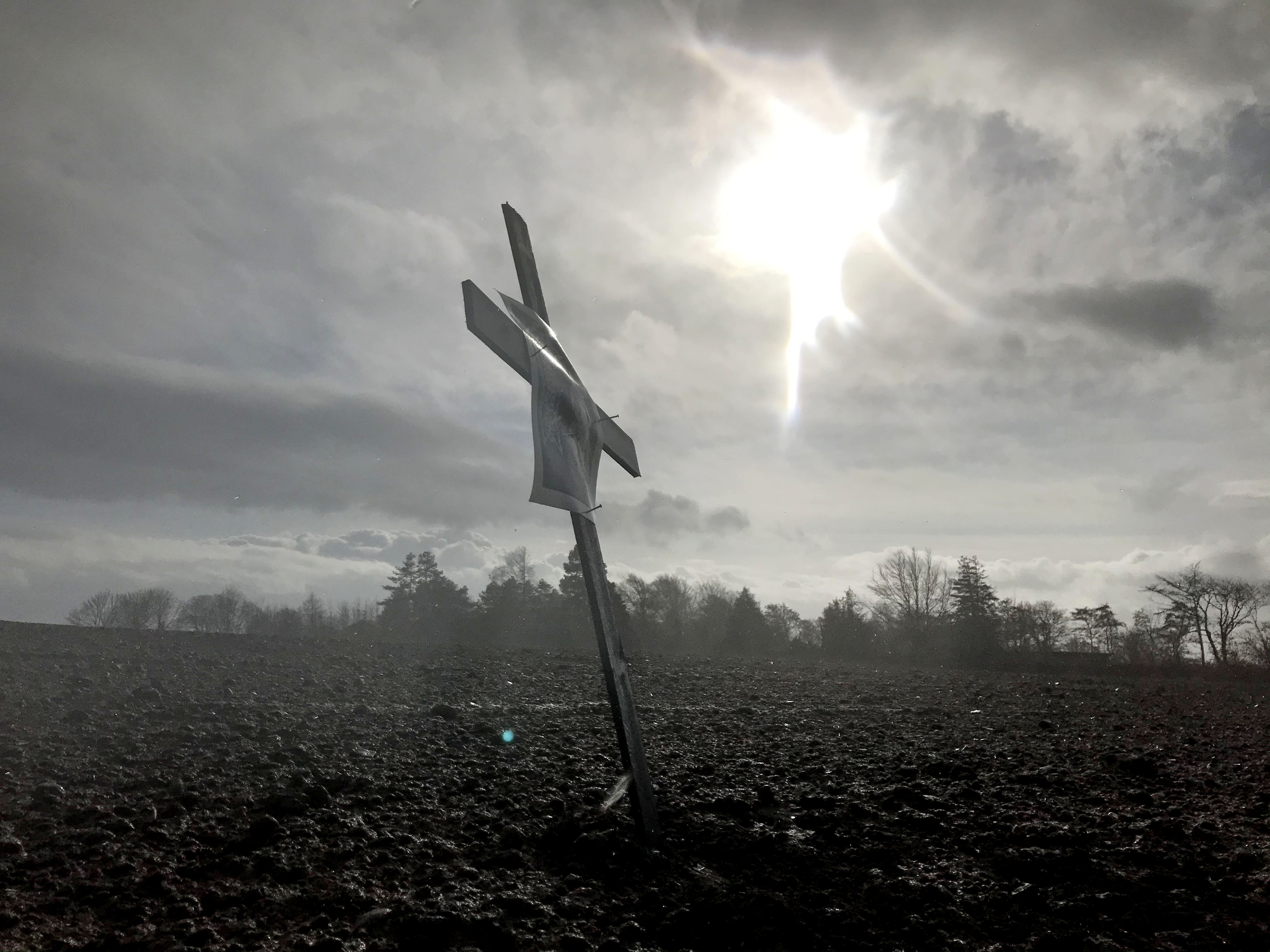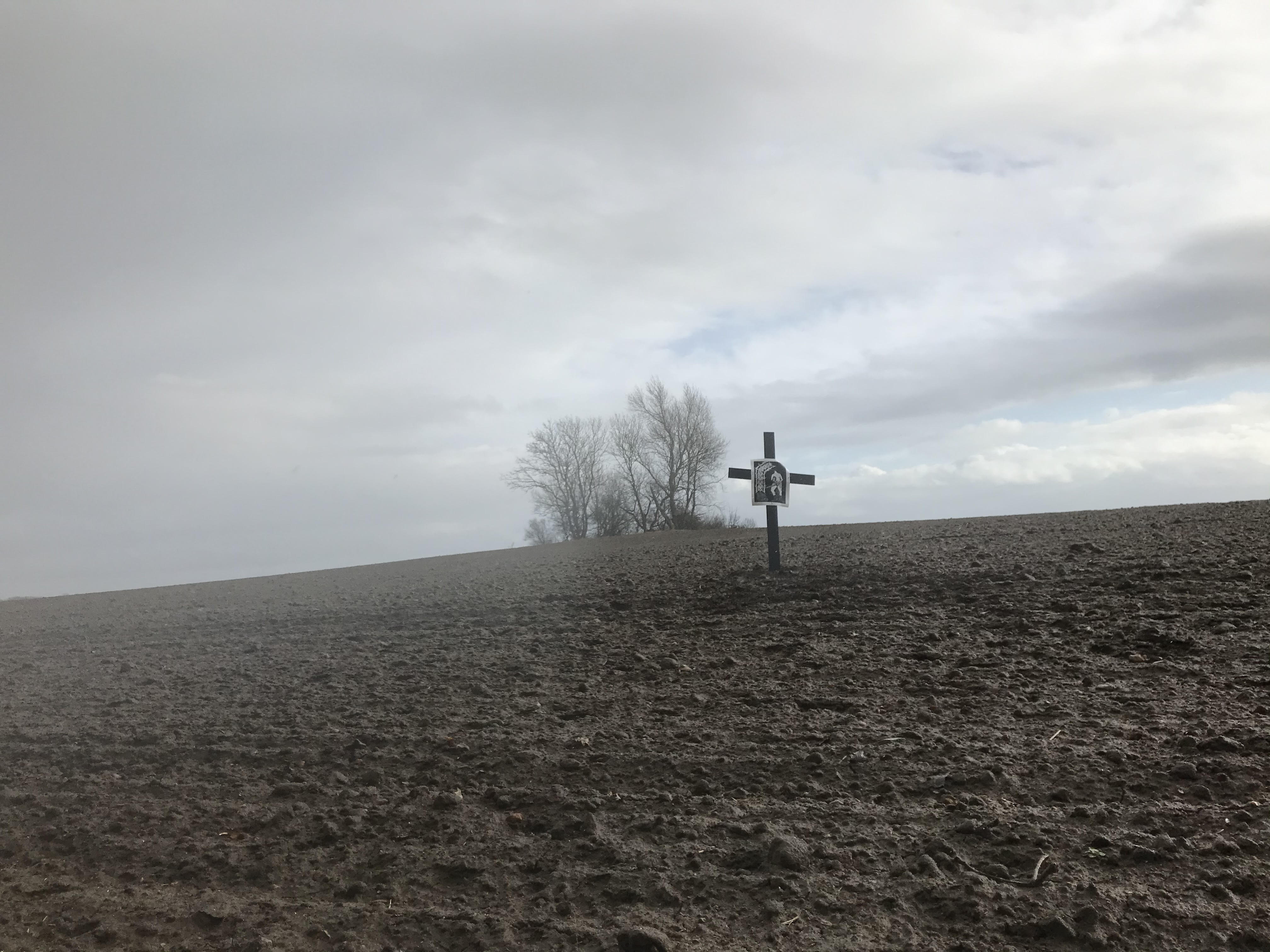 Fucking Harvest exhibited art The End of The World, 2022 in soil from same place as initial installation.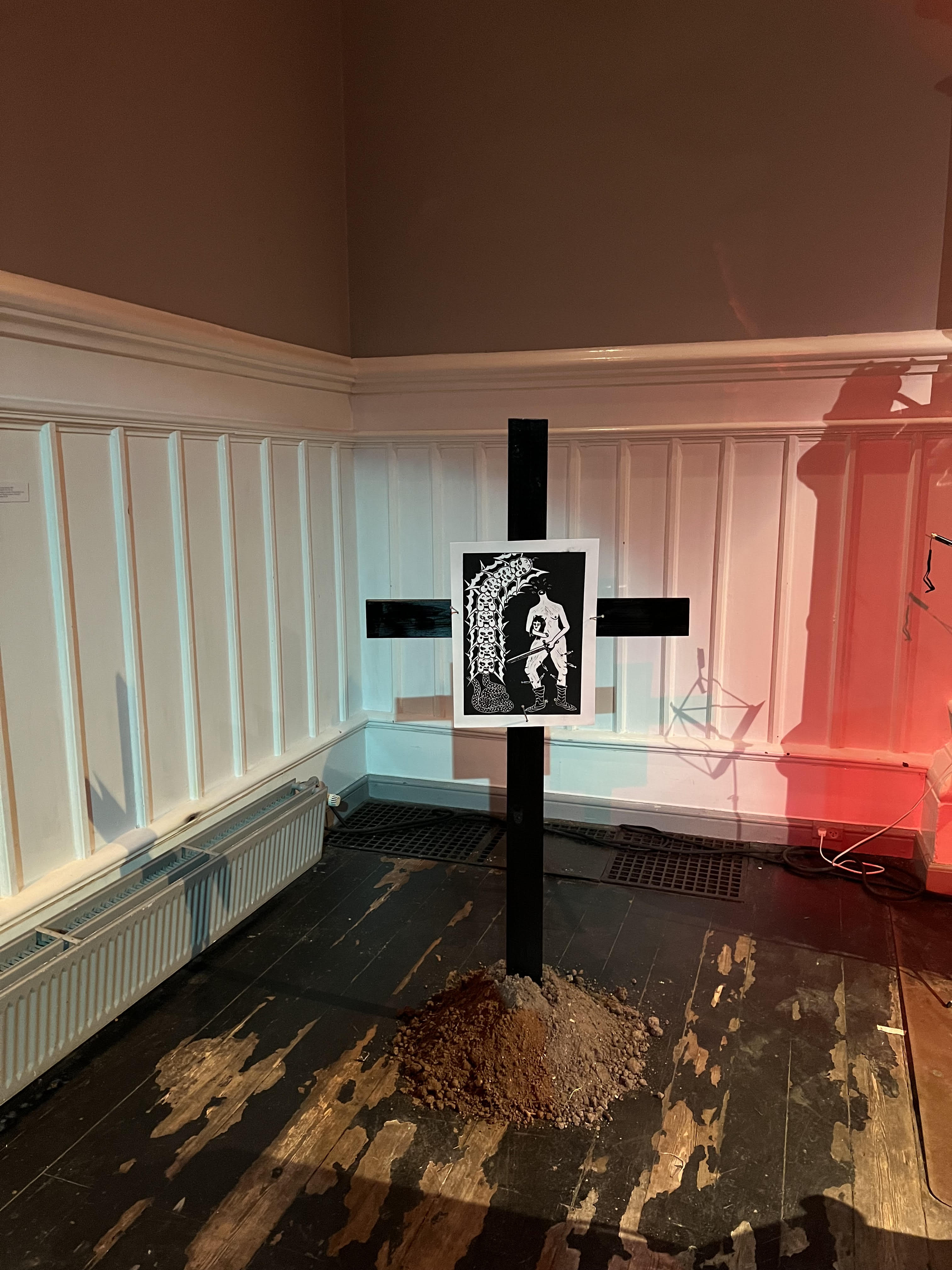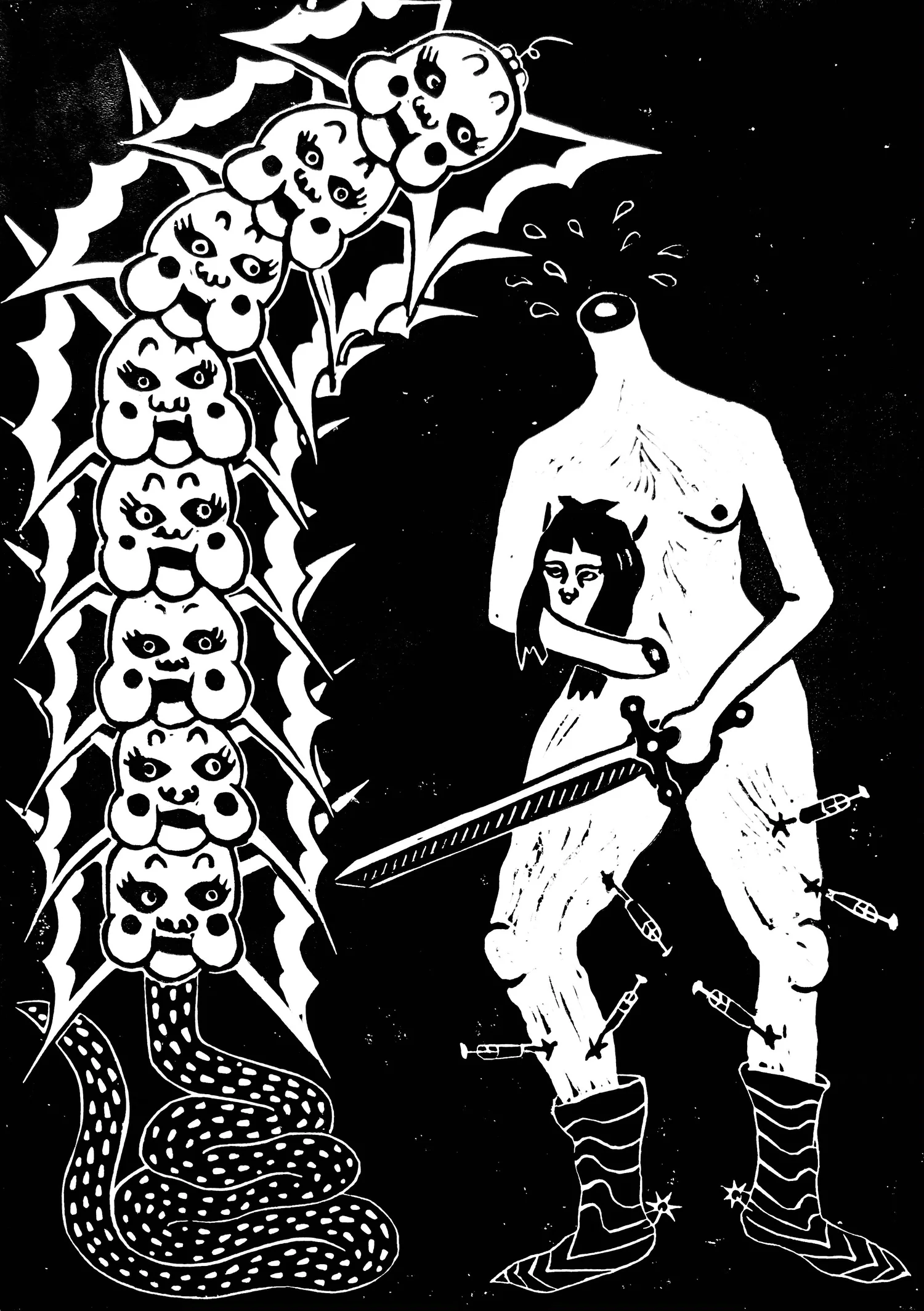 Vulvatorious logo, 2020
Linoprint, 11 x 30,5 cm.





Skyggeriget (The Shadow Kingdom), 2020-2022.
3 linoprints each of 30 x 42 cm.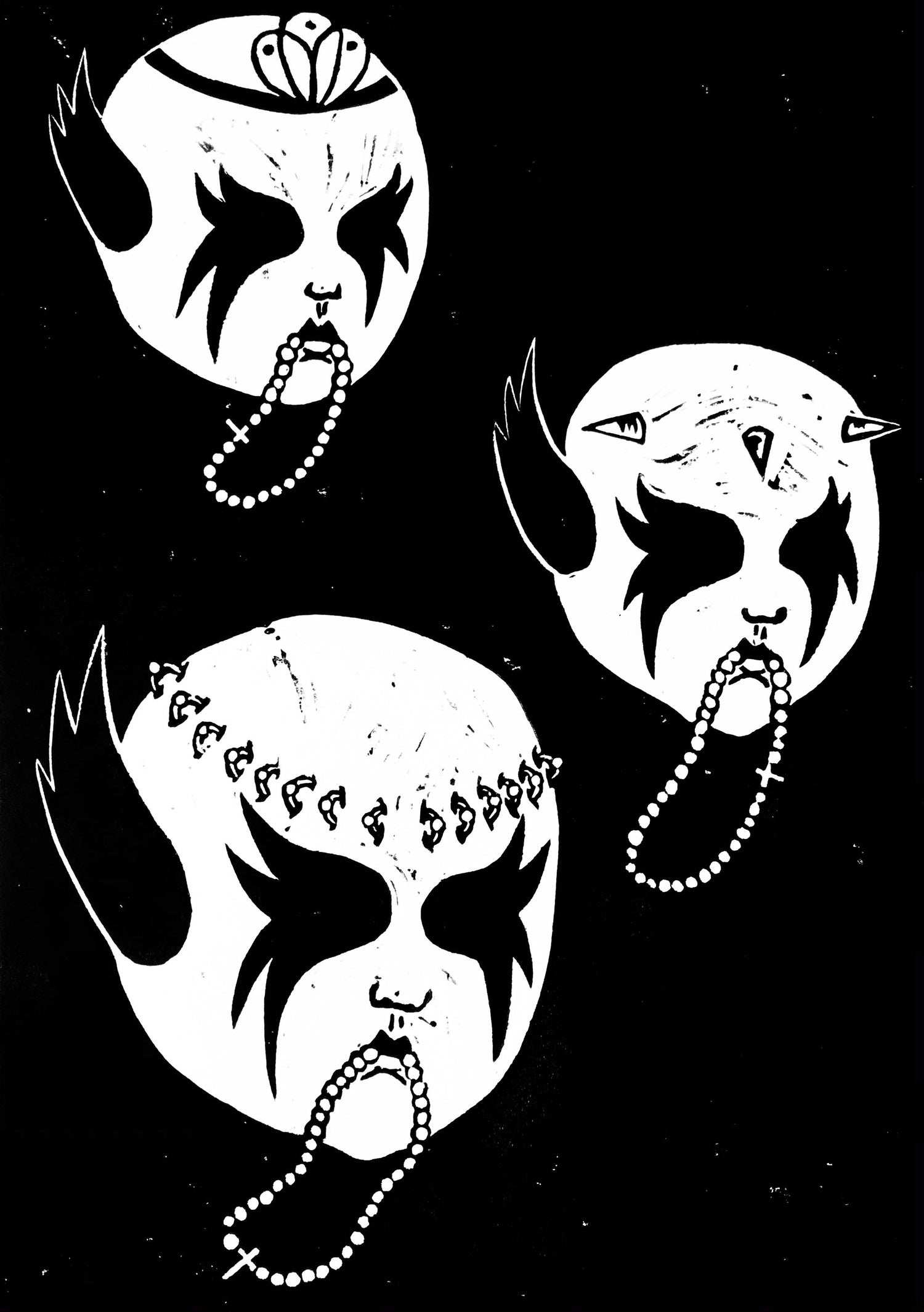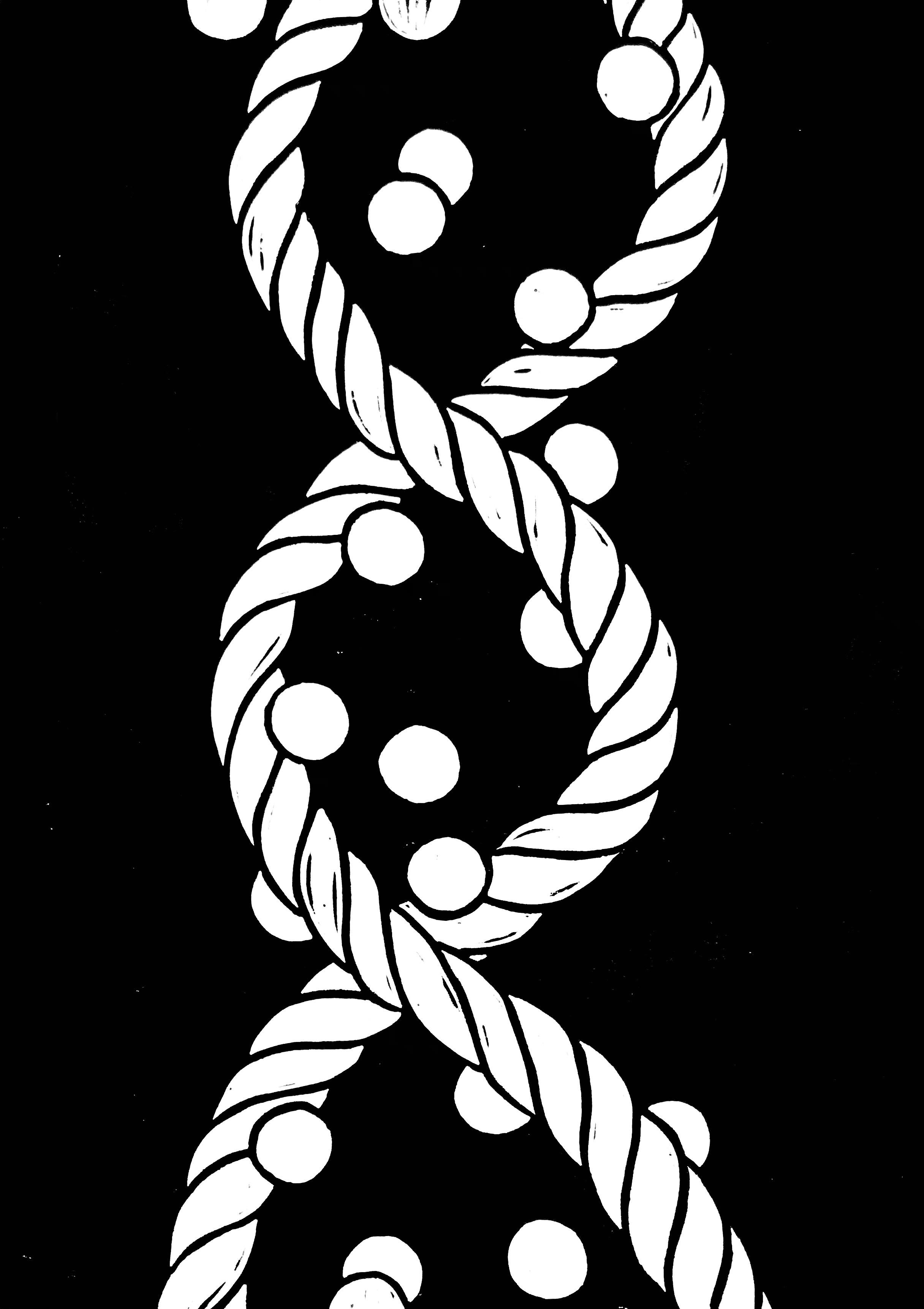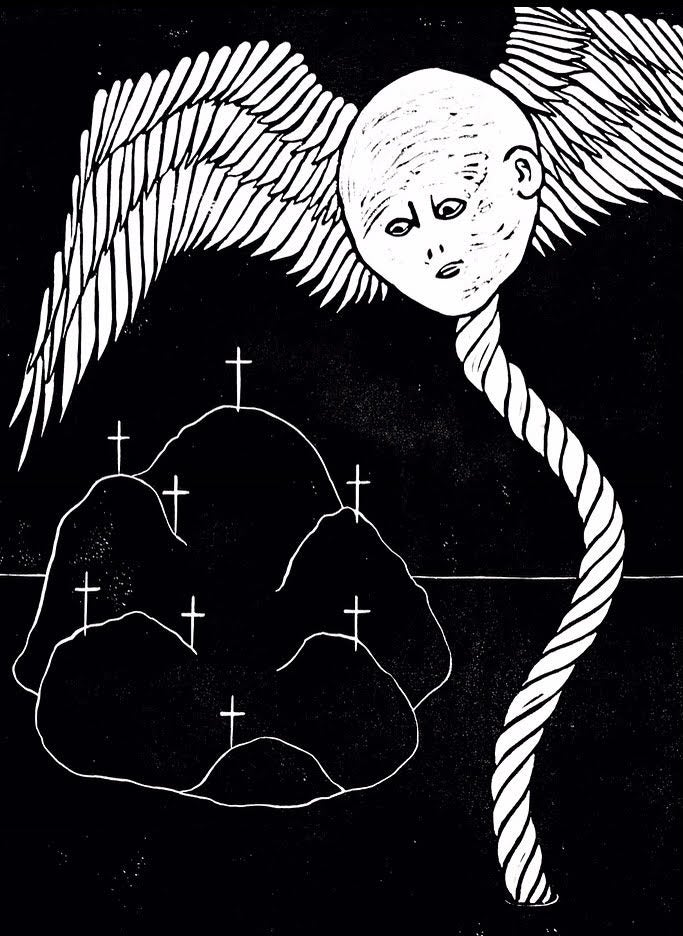 Transgressor, 2020.
Linoprint 30 x 42 cm. containing quote from the bible.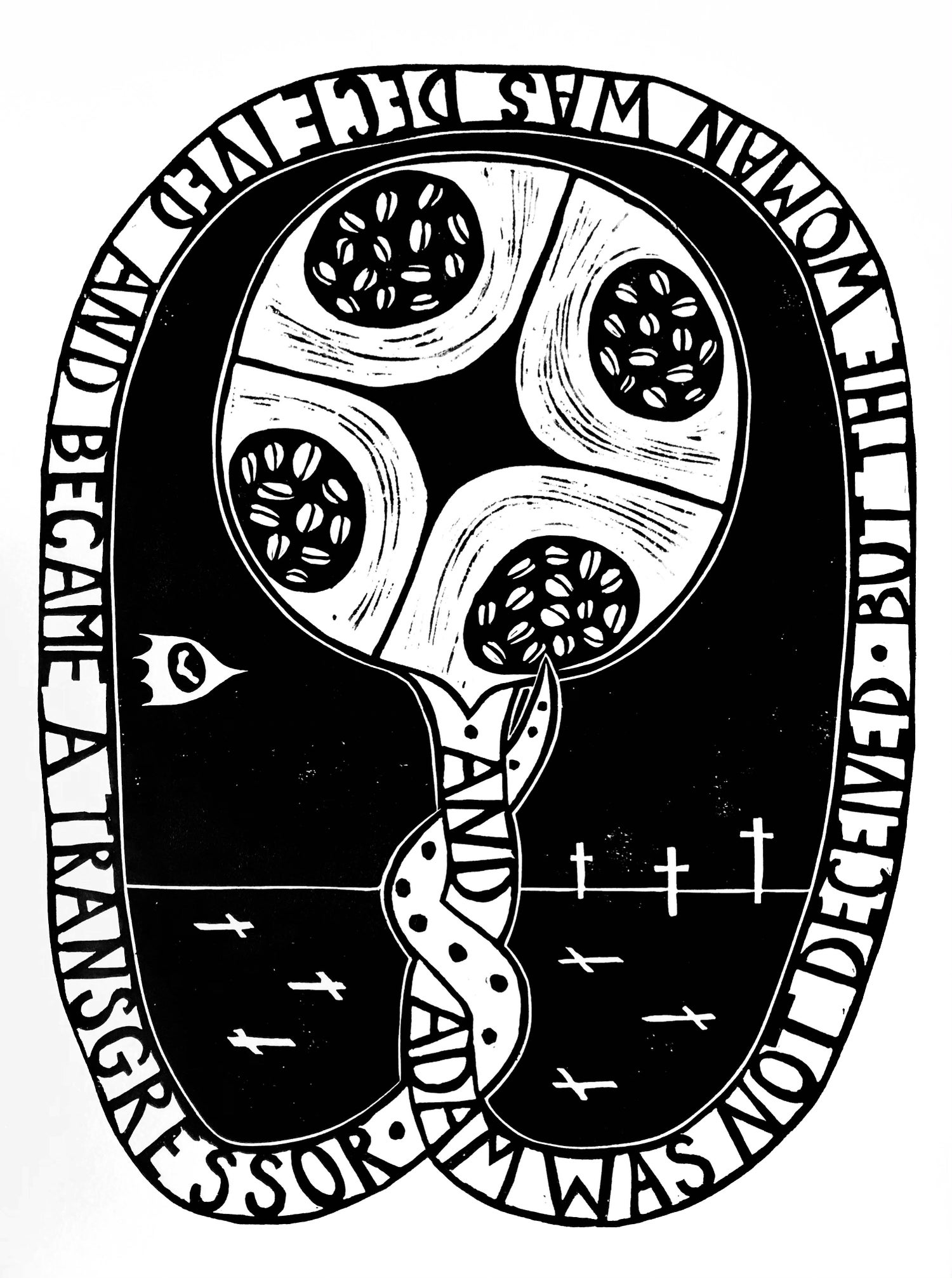 Contribution to group exhibition at Galleri kbh kunst, 2020
The following 3 linoprints, is a coherent series, exhibited at Galleri kbh kunst, Copenhagen in 2020.

The Power of Sight, 2020.
Linoprint 50 x 50 cm.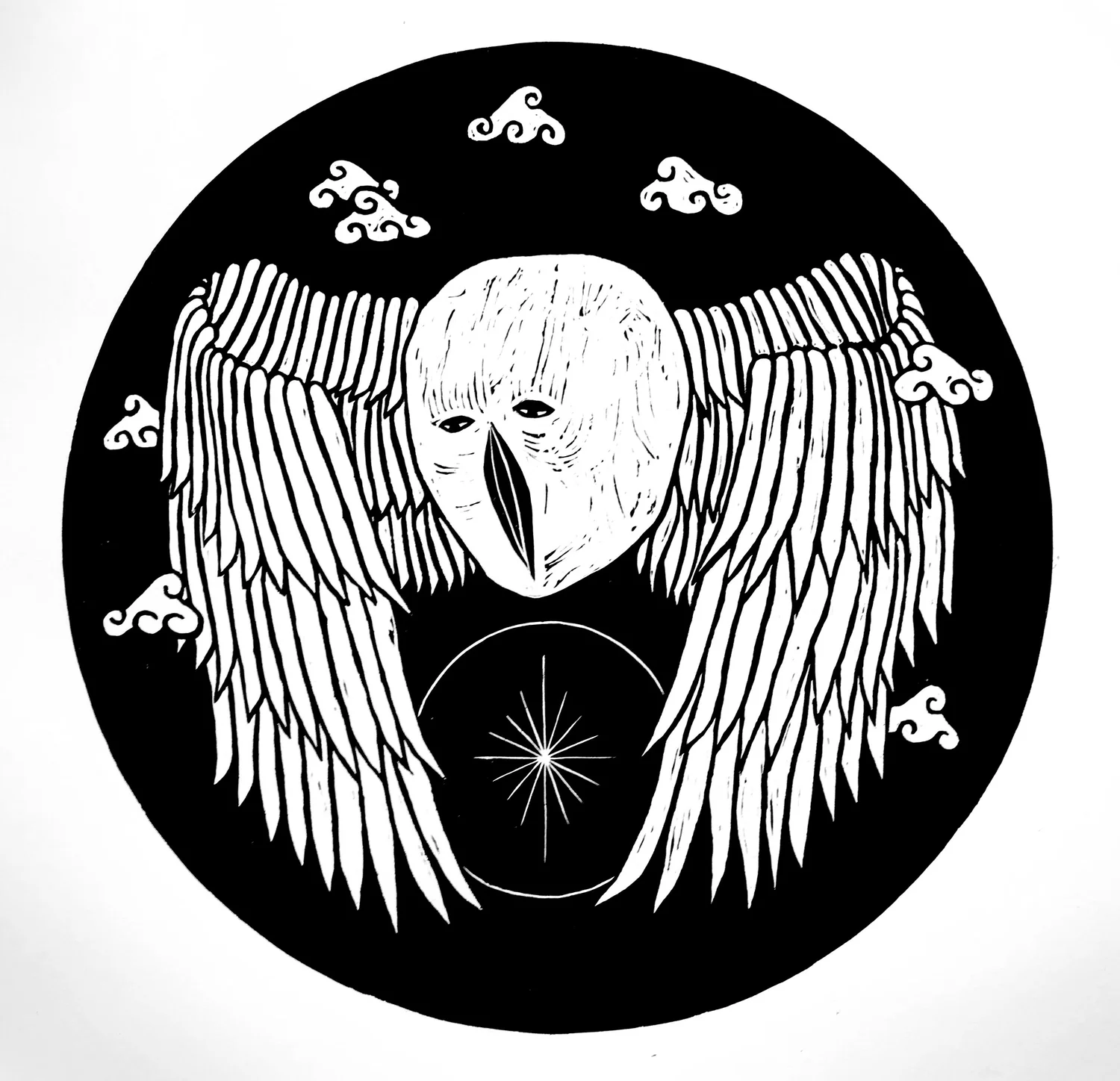 Declaration, 2020.
Linoprint 40 x 80 cm.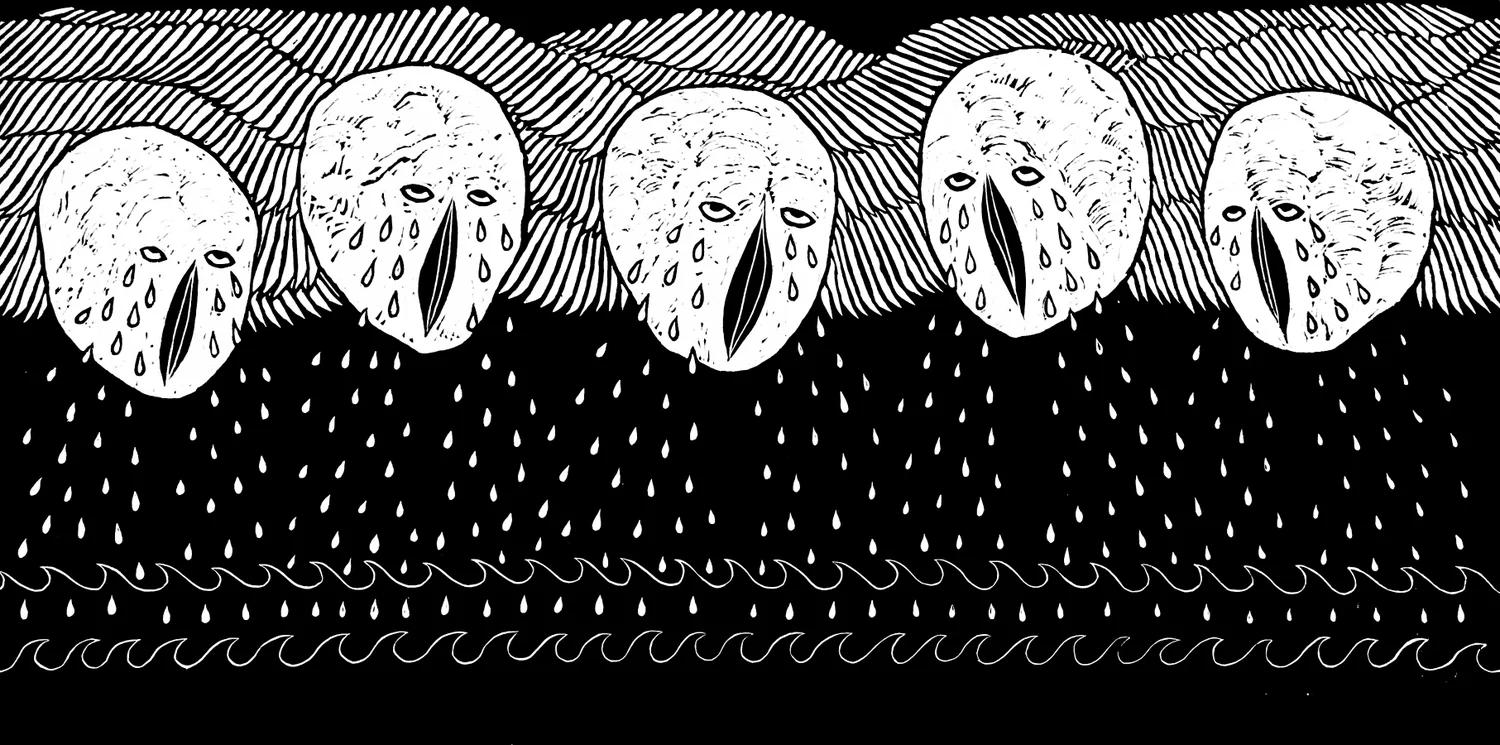 Revolution, 2020.
Linoprint 40 x 80 cm.