About
Ditte Krøyer is a Danish interdisciplinary artist, based in New York City, studying at the MFA Fine Arts program at The School of Visual Arts.
Krøyer recently finished the Bachelor of Fine Arts with Honours at Glasgow School of Art, specialising in Sculpture and Environmental art. Krøyers work evolves through the form of printmaking, installation, music and performance while exploring multi dimensional spaces. Inspired by religious medieval art and architecture, Krøyer investigates an in-between of worlds such as the borderlines of nightmares and dreams, utopia and dystopia, heaven and hell and life and death, drawing parallels to climate change and late capitalism.
In 2020 Krøyer, Sofie Angen and Signe Lading, formed metal band Vulvatorious. With song titles such as FUCK YOU INCEL and CUNT WAR, Vulvatorious summons the audience to join the great resistance against the patriarchy. Their debut album will be released in 2024.
IG: @ditte_kroyer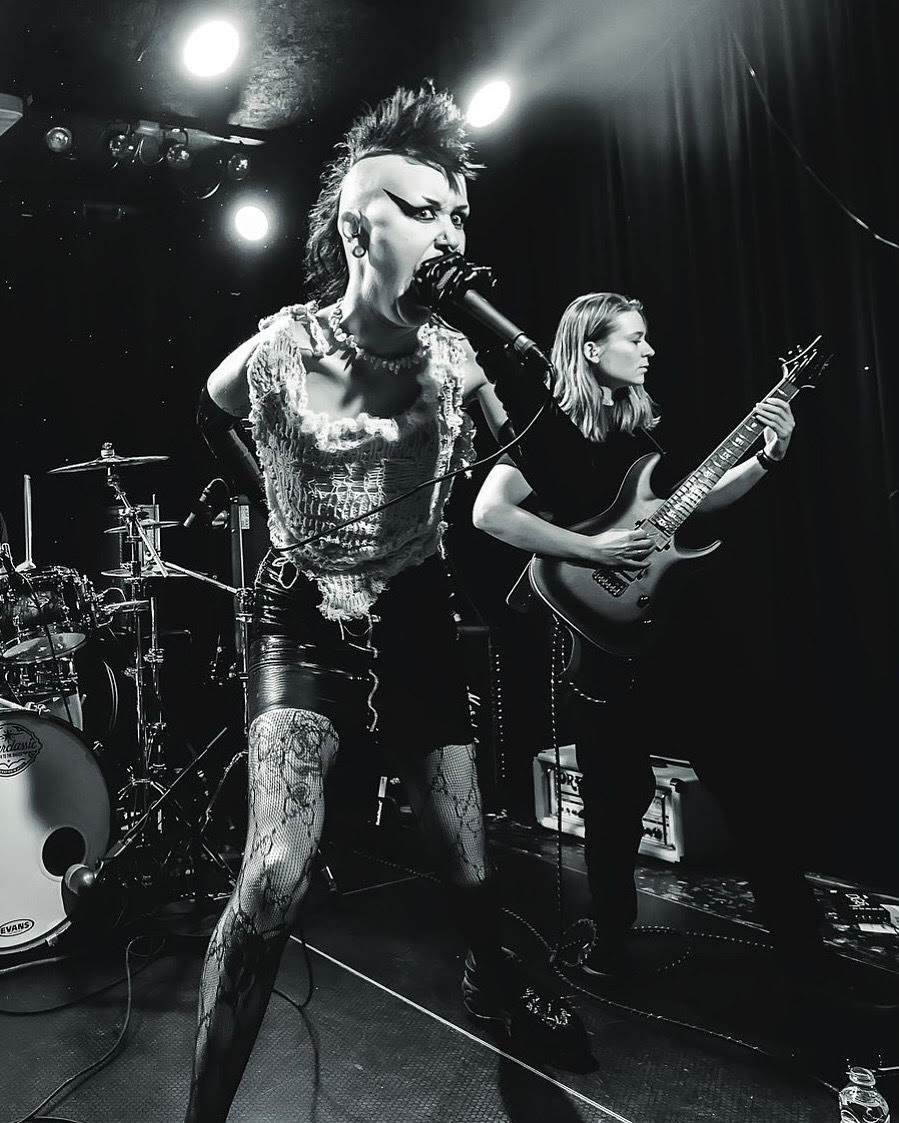 Photo by Peter Troest, 2023