The End of The World 2022
Exhibition included performance by Vulvatorious in the nave of Literaturhaus Copenhagen. The event took place the 16th of September 2022.

Exhibitited works primarily evolved around linoprints, inspired by western religious art, objects and architecture. Krøyer is visibly affected by existentialism, envisions of the afterlife and the process of accepting the immutable.
Through the exhibition, Krøyer investigated the relationship between people and religion, in the times of a pandemic and drew parallels between the time during lockdown and death. The exhibition was inspired by the global fear of the unknown, hell, judgement day and be critical towards the way women and gendernorms are perceived in the Bible.
Exhibition and performance photos by Cornelius Qvist.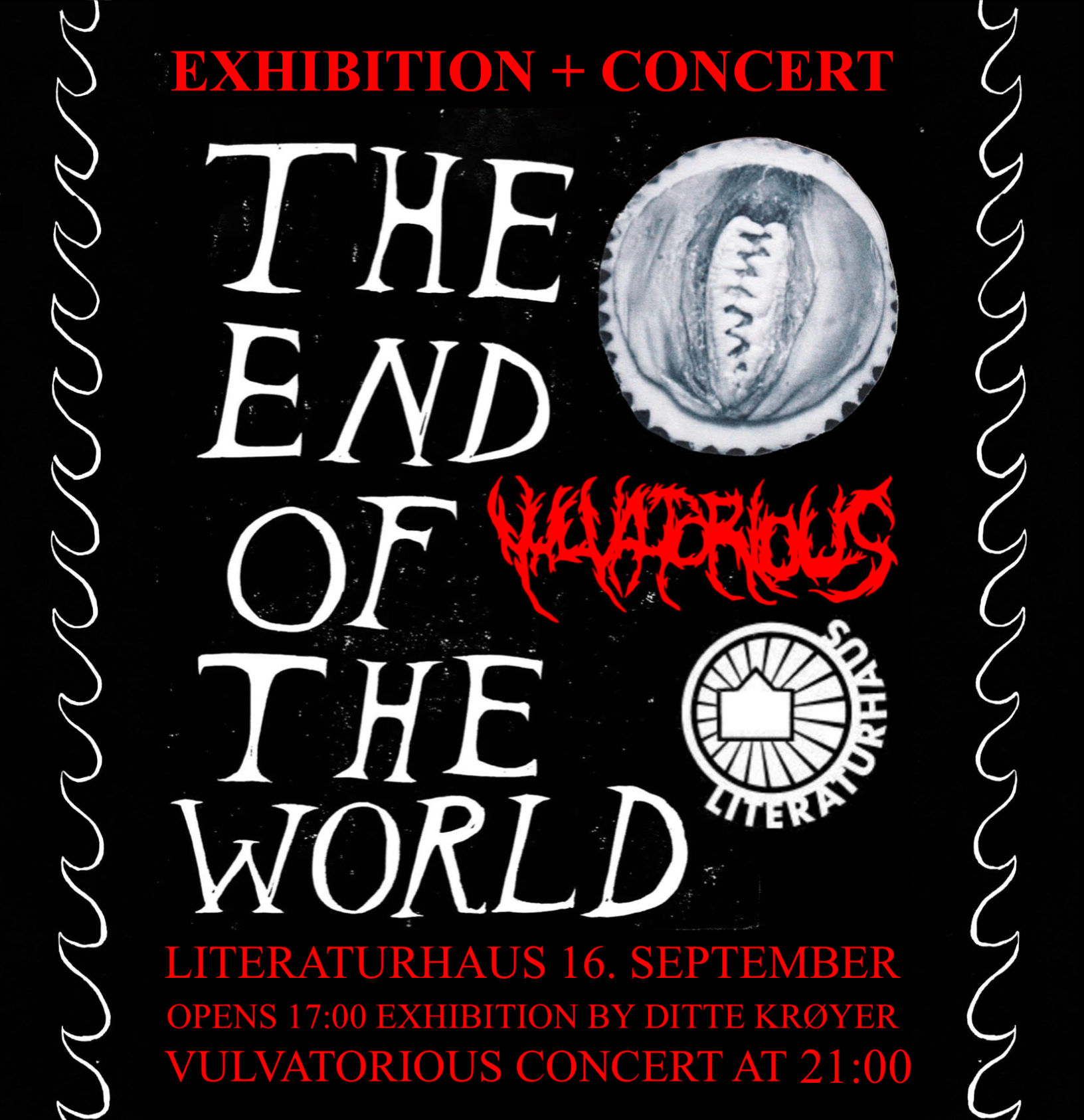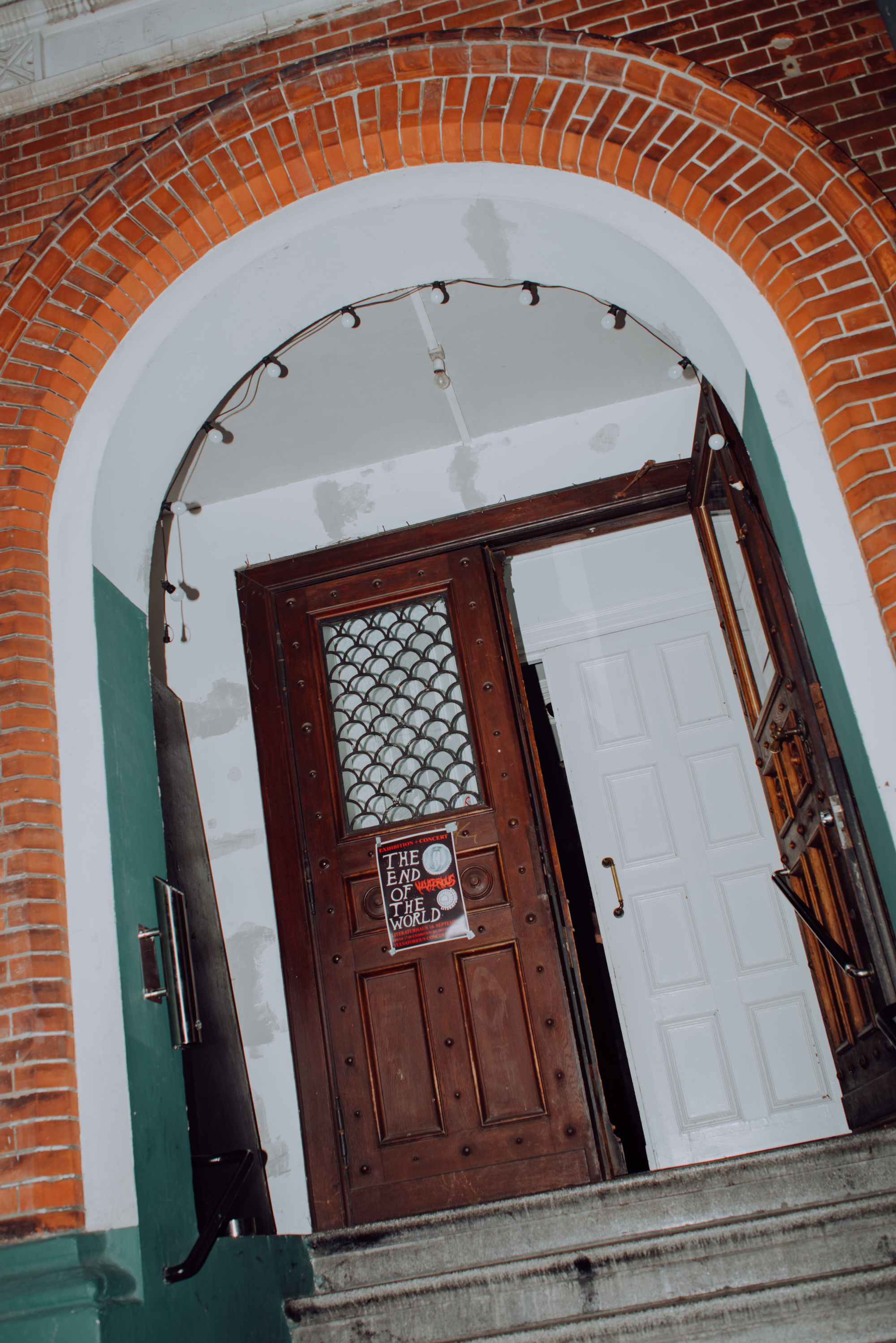 Vederkvægelsen, 2022.
Triptych of linoprints. 112 x 106 x 2 cm.
Installed on table with white cloth.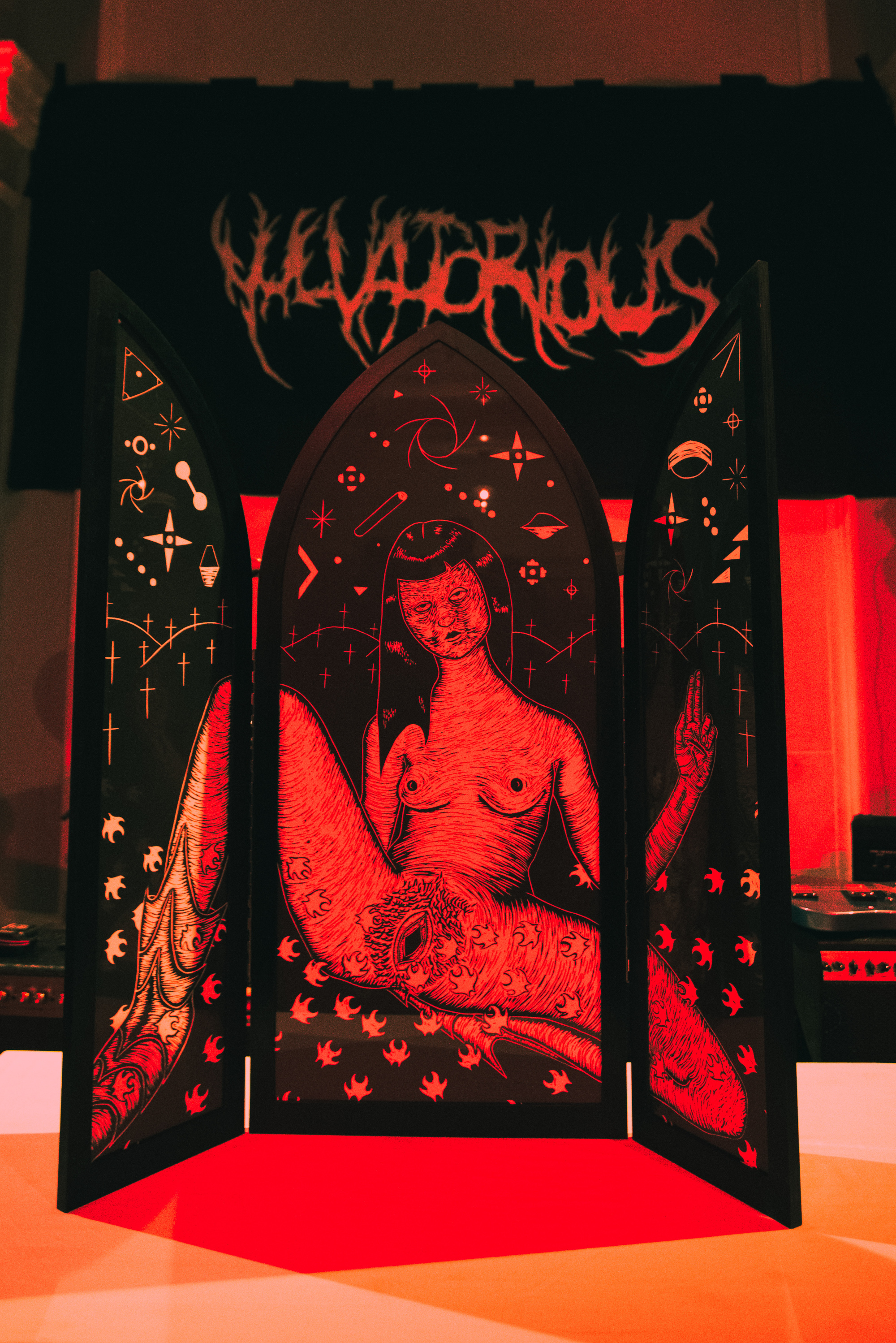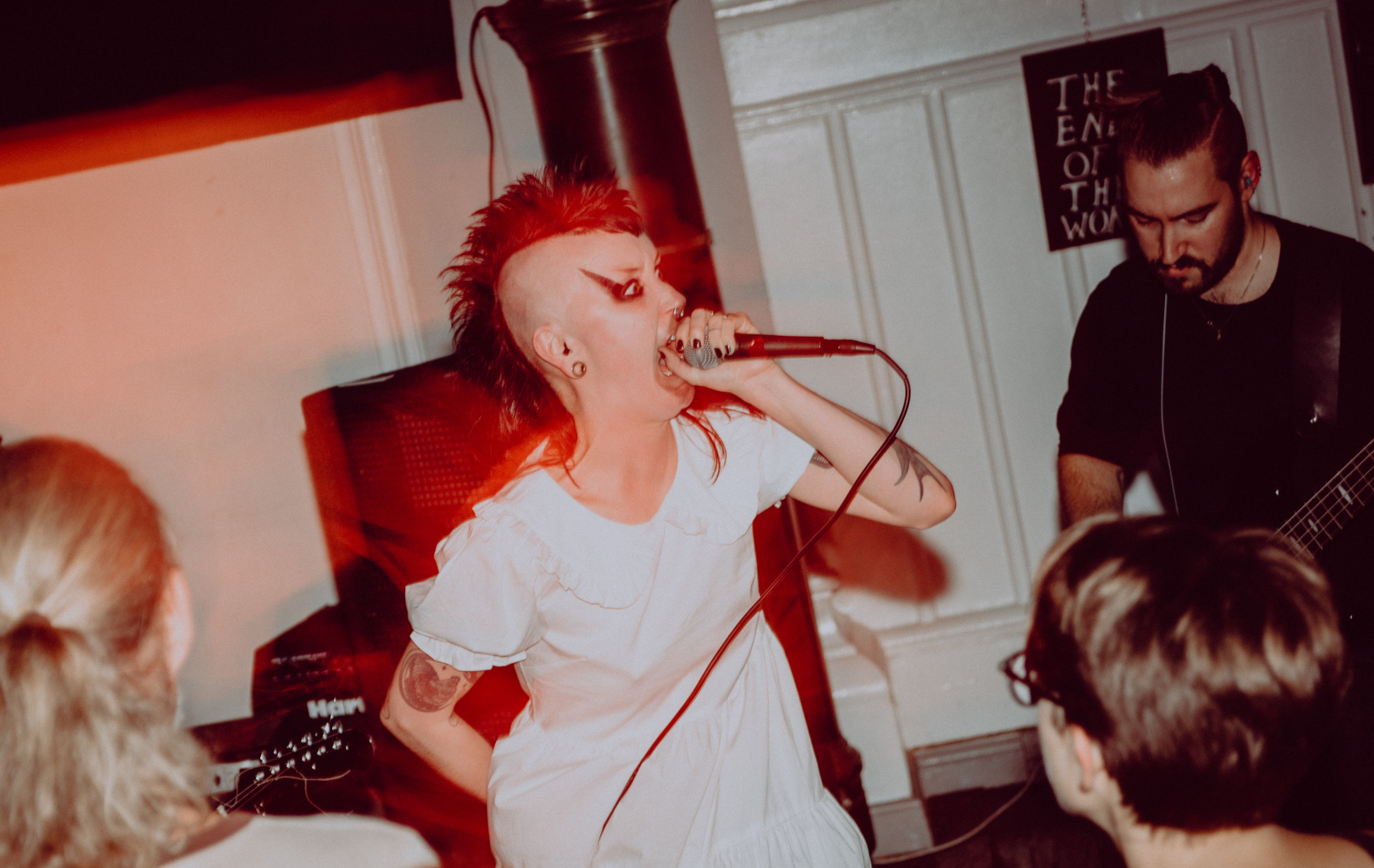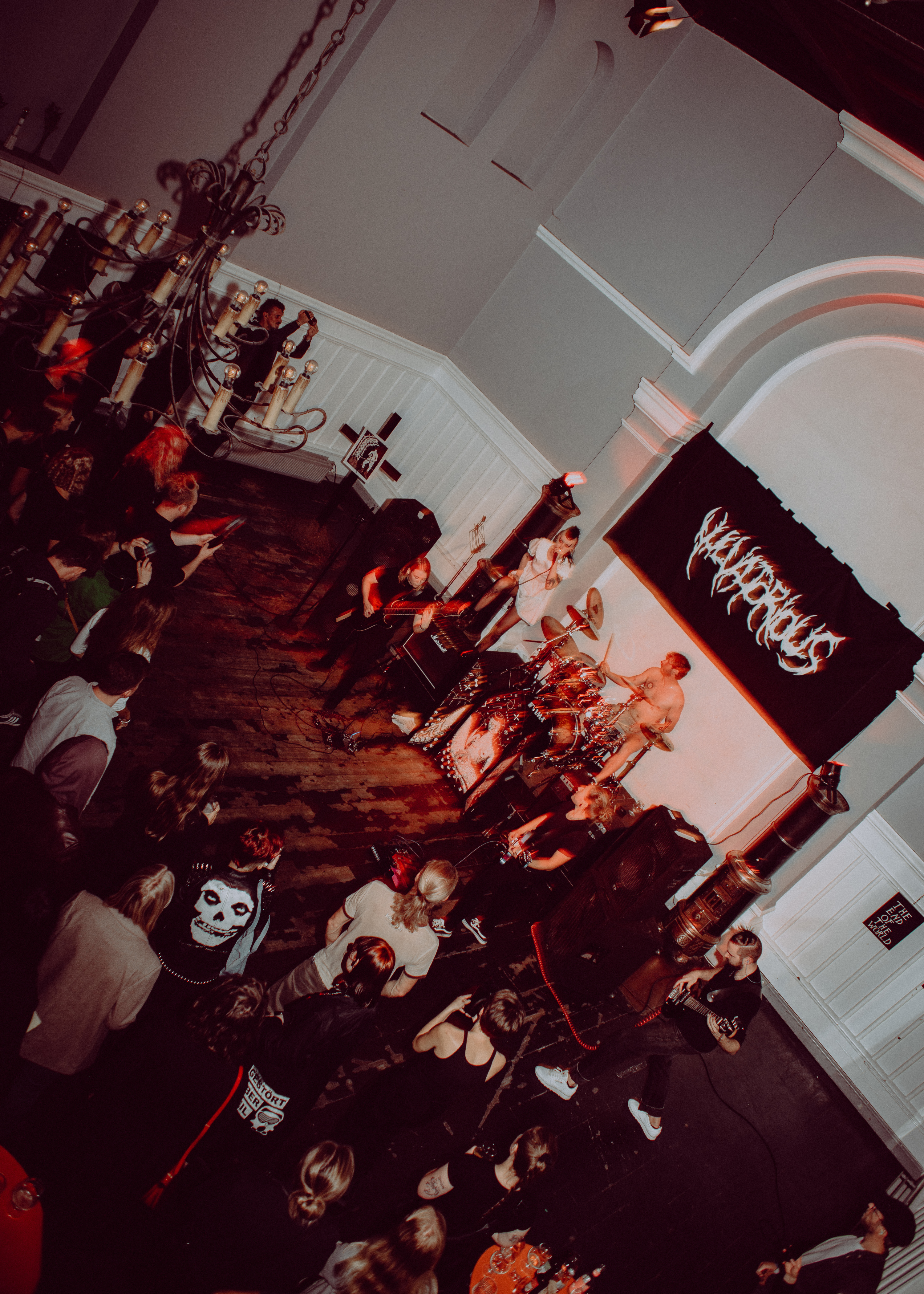 Fucking Harvest, 2021.
Linoprint 29 x 42 cm. nailed to wooden cross, installed in soil from western part of the Danish island Lolland.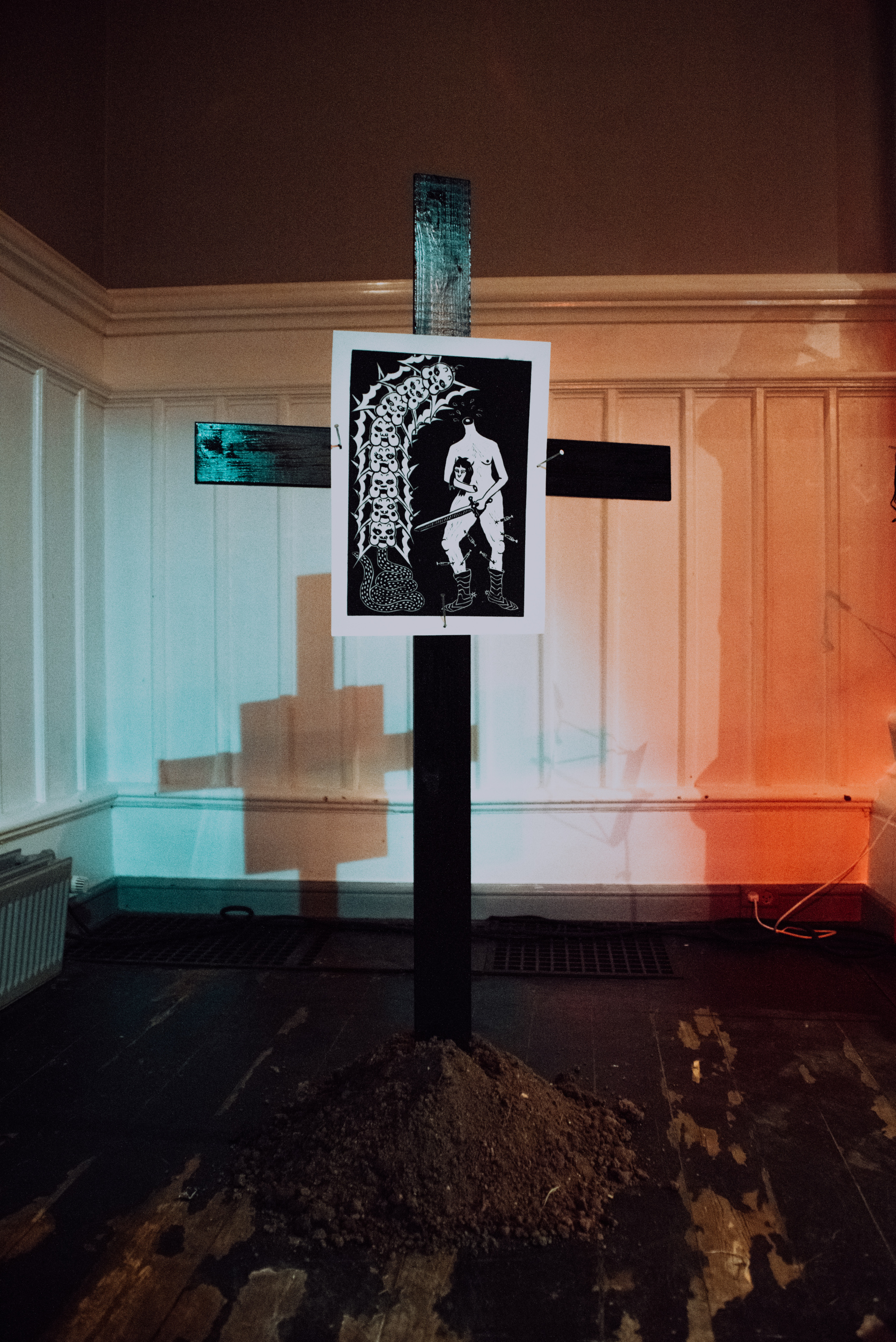 Disturbance of Carnal and Biotic Simulation, 2021. 
Tripych of linoprints each of 42 x 59 cm.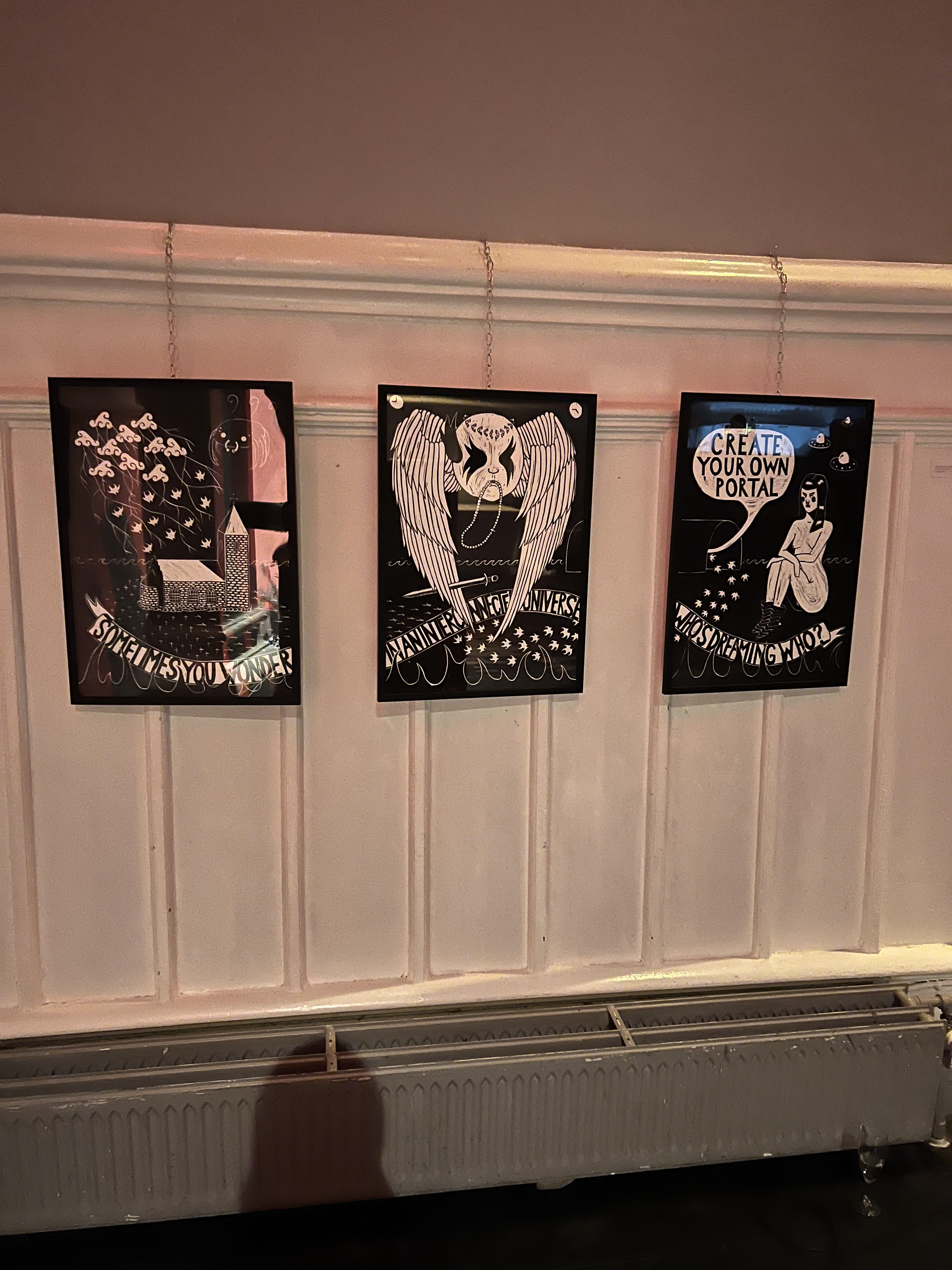 Under Havet Over Himlen, (Below The Sea Above The Sky) 2022.
4 linoprints each of 42 x 59 cm.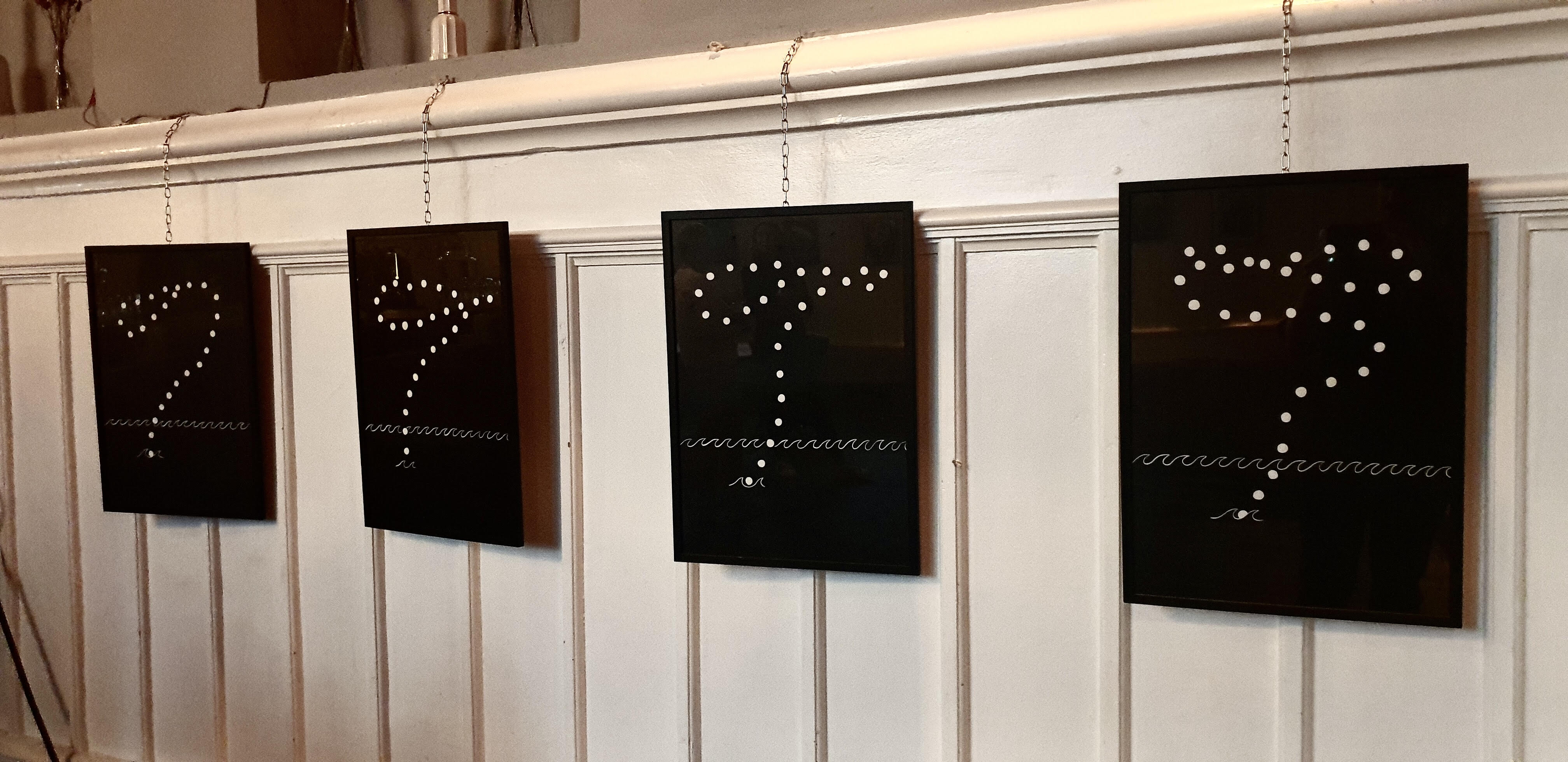 The End of The World, 2022.
Zine, 54 pages.